THE 650TH DEATH ANNIVERSARY TO COMMEMORATE CHU VĂN AN, A CULTURAL PERSONALITY HELD IN CHÍ LINH, HẢI DƯƠNG PROVINCE
On August 8, 2021, City Party Committee,People's Council, People's Committee - Fatherland Front Committee of Chí Linh city organized the 650th Death Anniversary of Chu Văn An at Chu Văn An temple in Phượng Hoàng mountain, Văn An ward (Chí Linh city, Hải Dương province).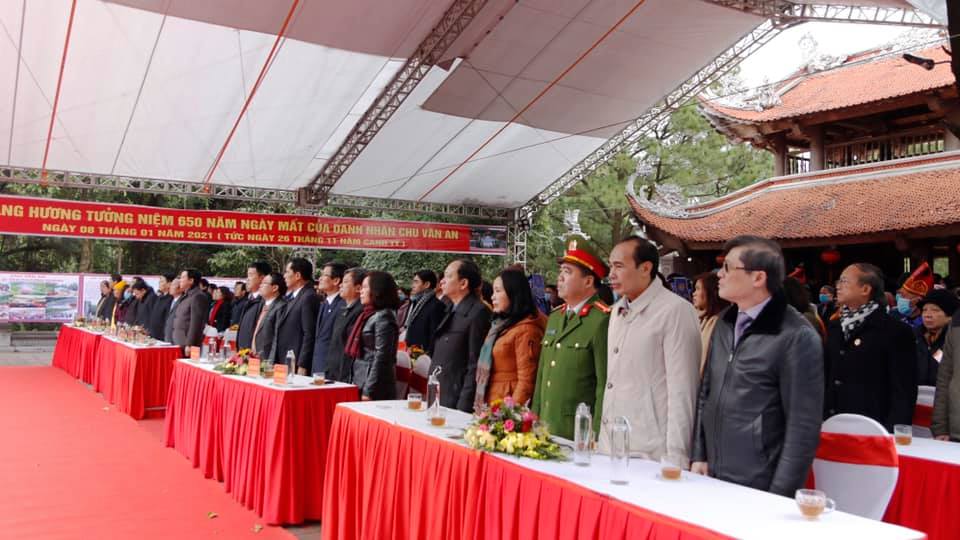 The attendants of the Death Anniversary
Speaking at the ceremony, Mr. Hoàng Quốc Thưởng -Secretary of City Party Committee of Chí Linh province shared: "This ceremony is an opportunity for the people of Chí Linh city and the people of Hải Dương province as well as the people of the whole country to express their admiration and gratitude to Chu Văn An; it is aso the affirmation of the spiritual values that he has left for the following generations of Việt Nam. Chu Van An is like an eternal lamp illuminating the minds of Vietnamese people during the nation's journey of international integration ".
Chu Văn An devoted his whole life to education and training. His educational philosophy was established for the sake of people. According to him, learning goes with practice, learning is a lifelong affair, learning is to work and to contribute to society. He always emphasized fairness, equality, and cultural education as that is the basis for the development of the country. Chu Van An's thoughts on education are very radical and they have similarities with the current views on educational purposes of the world.
Here, the staff of the Center for Scientific and Cultural Activities Văn Miếu-Quốc Tử Giám attended the Death Anniversary of Chu Văn An, expressing their deep and respectful gratitude to the model teacher of the nation who has had many profound influences in the cultural and educational history of Vietnam.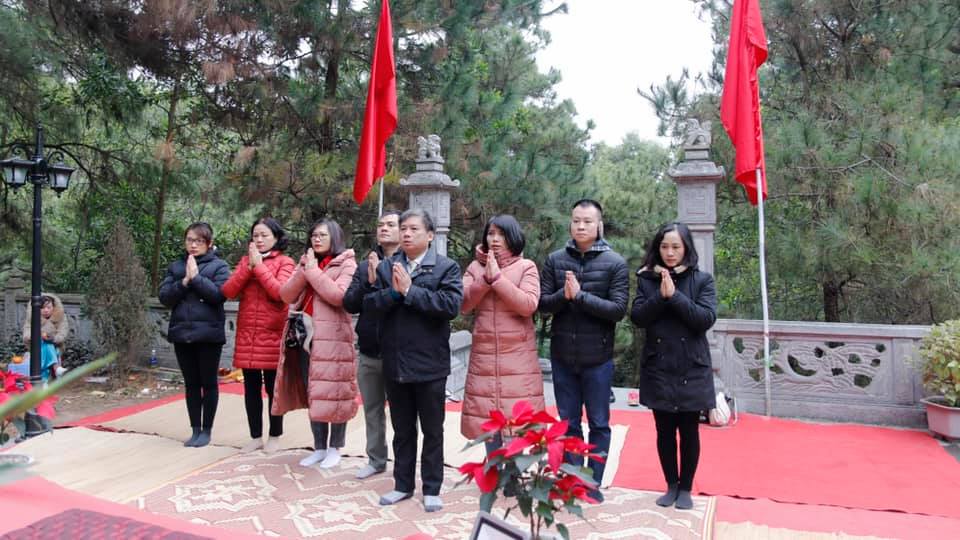 Staff of the Center for Scientific and Cultural Activities Văn Miếu-Quốc Tử Giám
CT