OFERING TO KING LY THANH TONG
February 2, 2019 (the 10th day of the first month of the Year of the Pig), the management committee and staffs of the Center of Scientific and Cultural Activity Van Mieu – Quoc Tu Giam made a formal offering to celebrate the 947th anniversary of the death of King Ly Thanh Tong.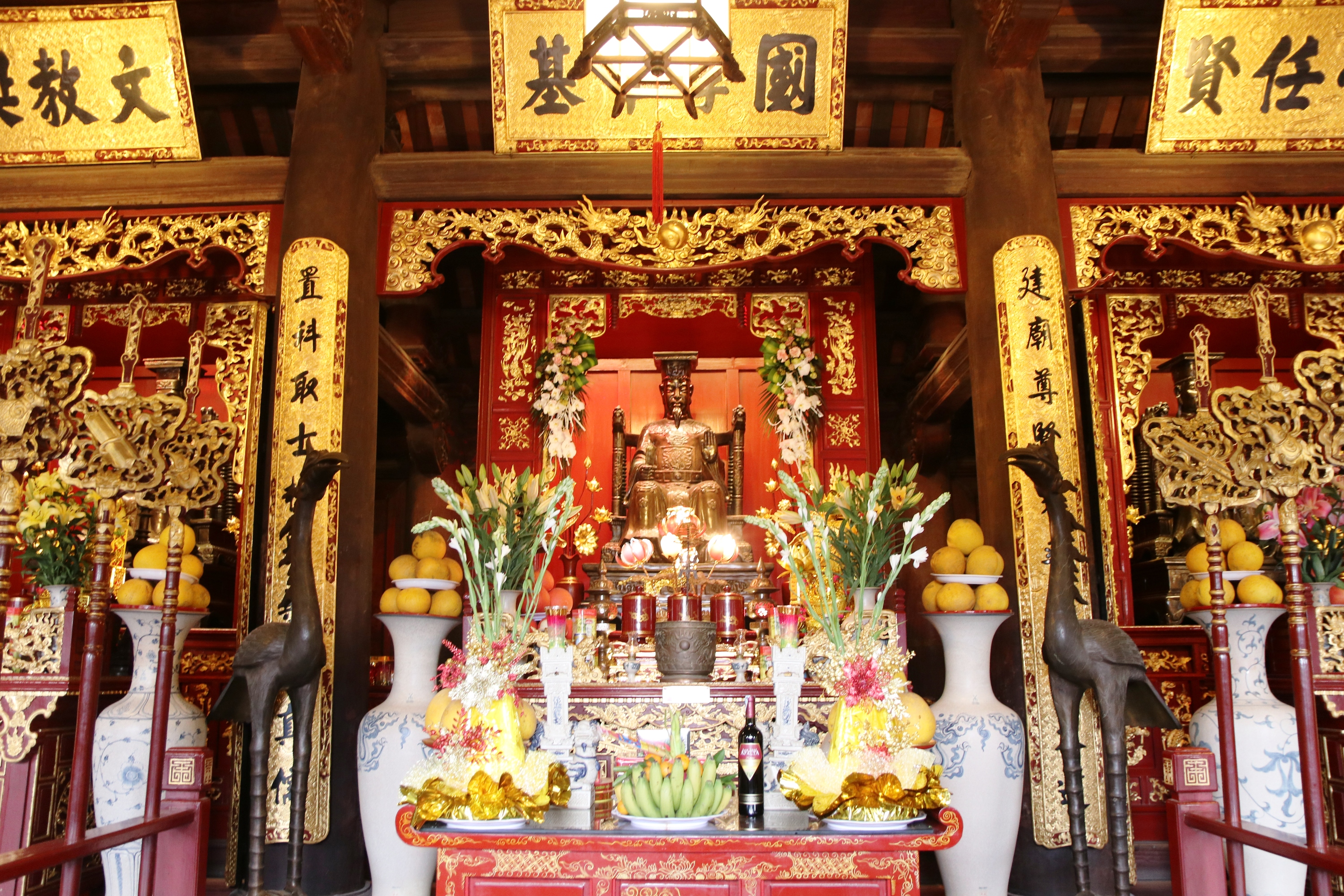 King Ly Thanh Tong's statue being worshiped in Văn Mieu-Quoc Tu Giam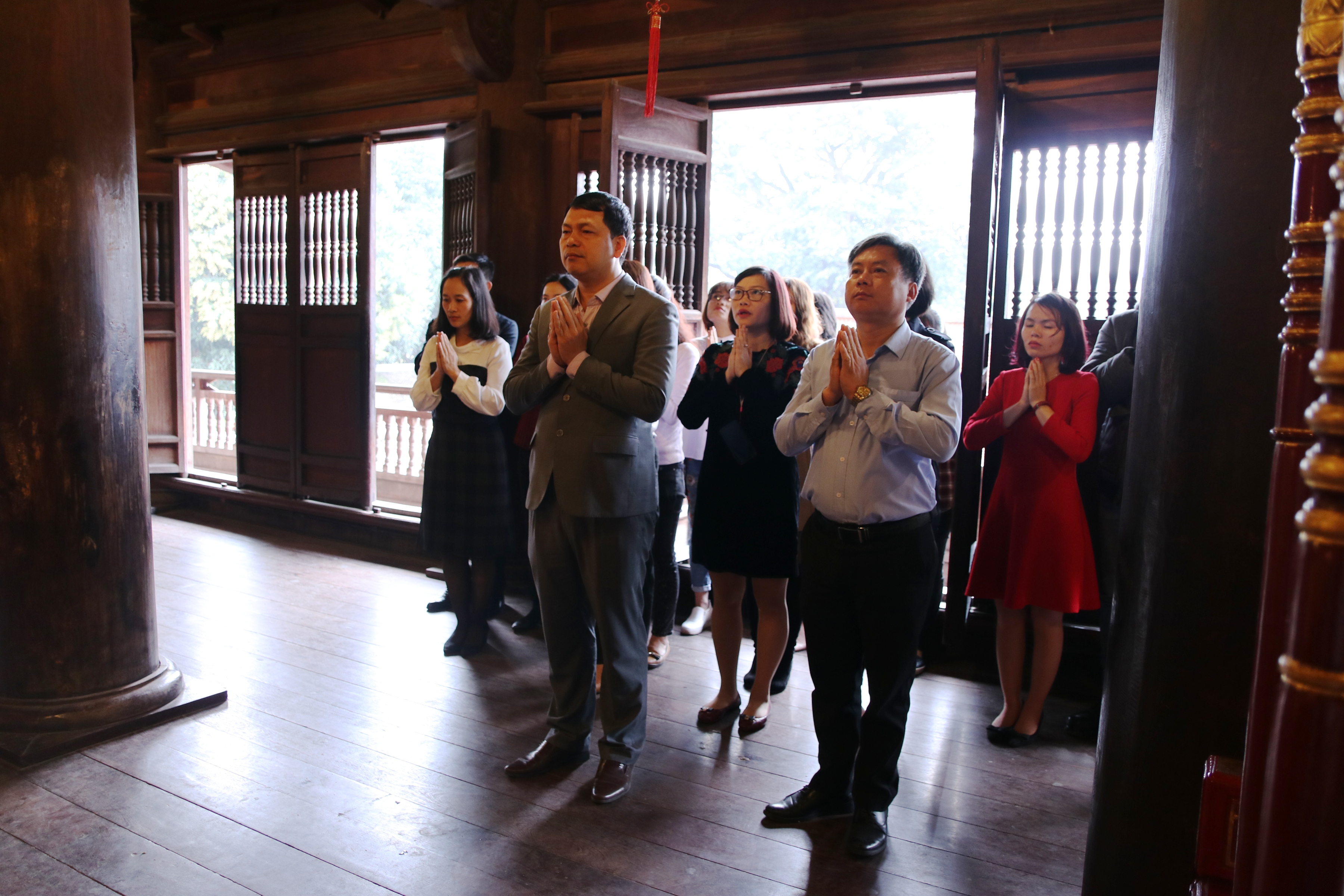 The staffs commemorated the King
King Ly Thanh Tong (1023-1072) ,was a brilliant king who attached much importance to education. He aspired to establish a strong and independent nation, and officially named the country, Dai Viet, He ordered the establishment of Van Mieu in 1070. This special occasion was recorded in Dai Viet history: "In the autumn of the year Canh Tuat, the second year of Than Vu (1070), in the 8th lunar month, during the reign of King Lý Thánh Tông, the Văn Miếu was built. The statues of Confucius, his four best disciples: Yan Hui (Nhan Uyên), Zengzi (Tăng Sâm), Zisi (Tử Tư), and Mencius (Mạnh Tử), as well as, the Duke of Zhou (Chu Công), were carved and 72 other statues of Confucian scholars were painted. Ceremonies were dedicated to them in each of the four seasons. The Crown Princes studied here."
Translator: Bich Phuong