Nguyen Cong family organizing the launch of the book
"Life and career of Duke Nguyễn Công Cơ"
On December 10, the launch of the book "Life and career of Duke Nguyễn Công Cơ" compiled by Colonel, writer Trần Anh Thái took place at the ancestral temple of family Nguyen Cong in Xuan Dinh, Bac Tu Liem district, Hanoi.
The book consists of 7 chapters. Chapter 1 is about Xuan Dinh land and the Nguyen Cong family while the Chapter 2 and Chapter 7 are about Ph. Dr. Nguyễn Công Cơ (1675-1733): significant events in Nguyen Cong Co's life and career from his childhood to retirement.
As said in the book, "Nguyễn Công Cơ was born in a family that was well-known for a tradition of studiousness. When he was a child, he was famous throughout the locality for his literary and poetic talents. When he was 13, he passed the Local exam. when he was 23 years old, he passed the National Exam which was held in 1697. He worked as Deputy Minister of Finance; He was sent to work in China (in the Qing Dynasty,1715). When he returned home, he was promoted to Minister of War. Being a military mandarin, a high-ranking official, he still led an ordinary life. Today, His name is found on a stone stele at the historic Van Mieu - Quoc Tu Giam, Hanoi that Records the information of the exam held in 1697".
It can be said that the book with more than 200 pages provides further information about the life and career of Ph.Dr. Nguyễn Công Cơ and his contributions to the country.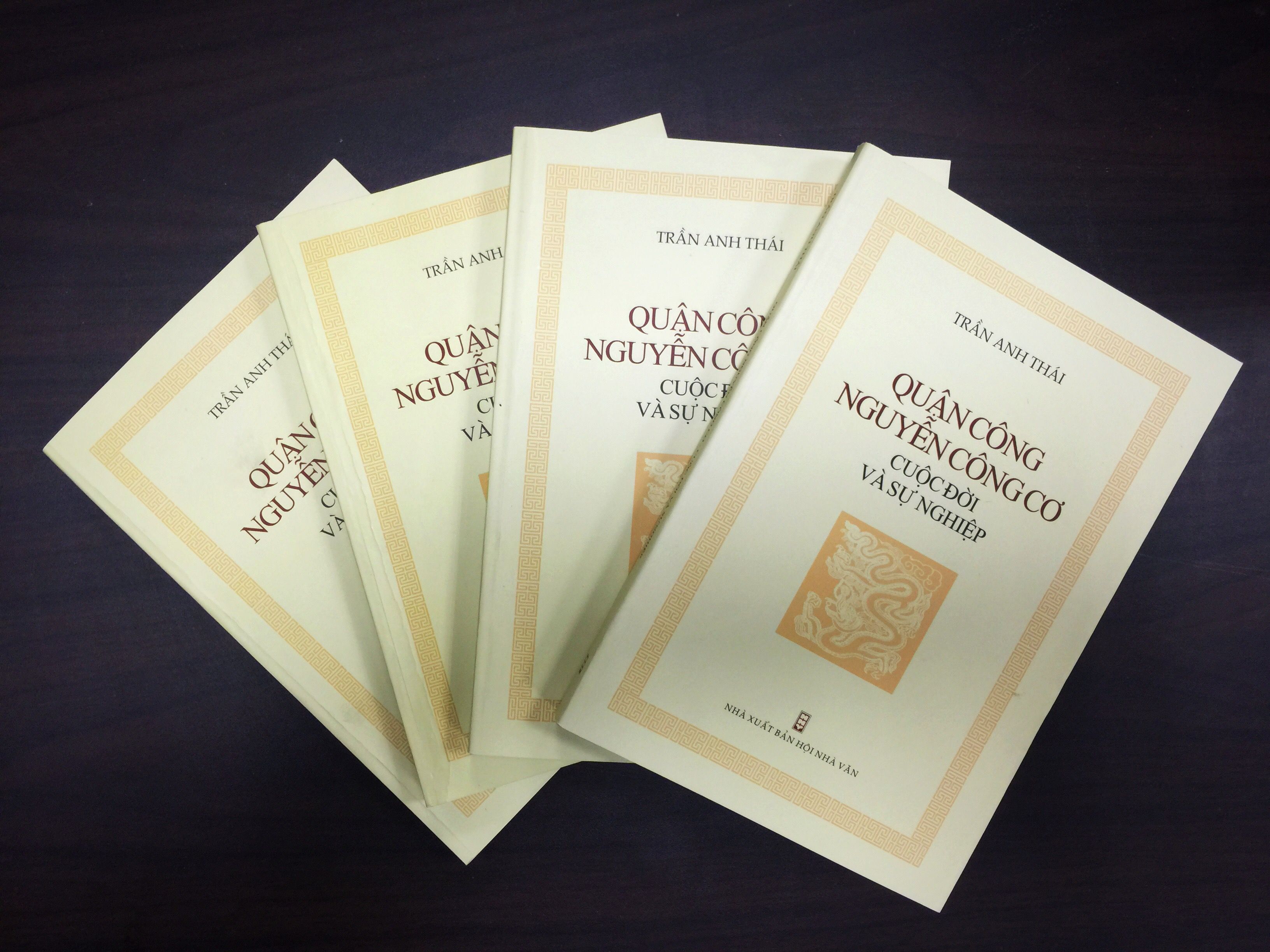 The book "Life and career of Duke Nguyễn Công Cơ"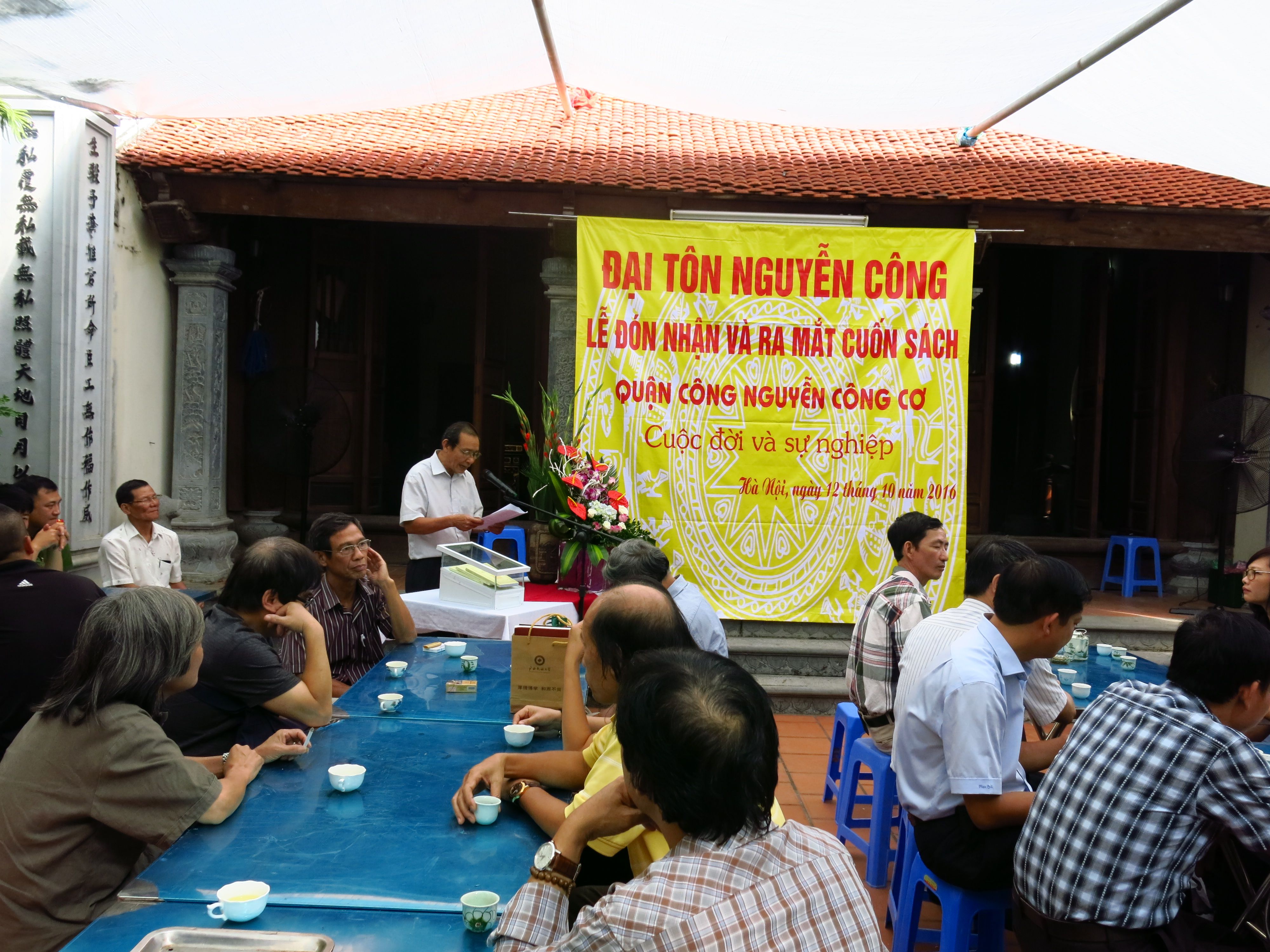 The book launch at the ancestral temple of Nguyen Cong family
Writer: Mai Hương
Translator: CT