LOGO OF TEMPLE OF LITERATURE: THE INSPIRATION TO CREATE UNIQUE PATTERNS ON SOUVENIR PRODUCTS
In 2017, the Temple of Literature officially introduced the site's logo. The logo design has a contemporary style, but still displays the thousand-year cultural values ​​associated with the studious tradition of Vietnamese people. Different from the usual design of logos that are enclosed in a circle or has a square border, the logo of the Temple of Literature is not bordered, expressing the vastness of the site. However, the logo is still structured symmetrically, similar to the architecture of the site.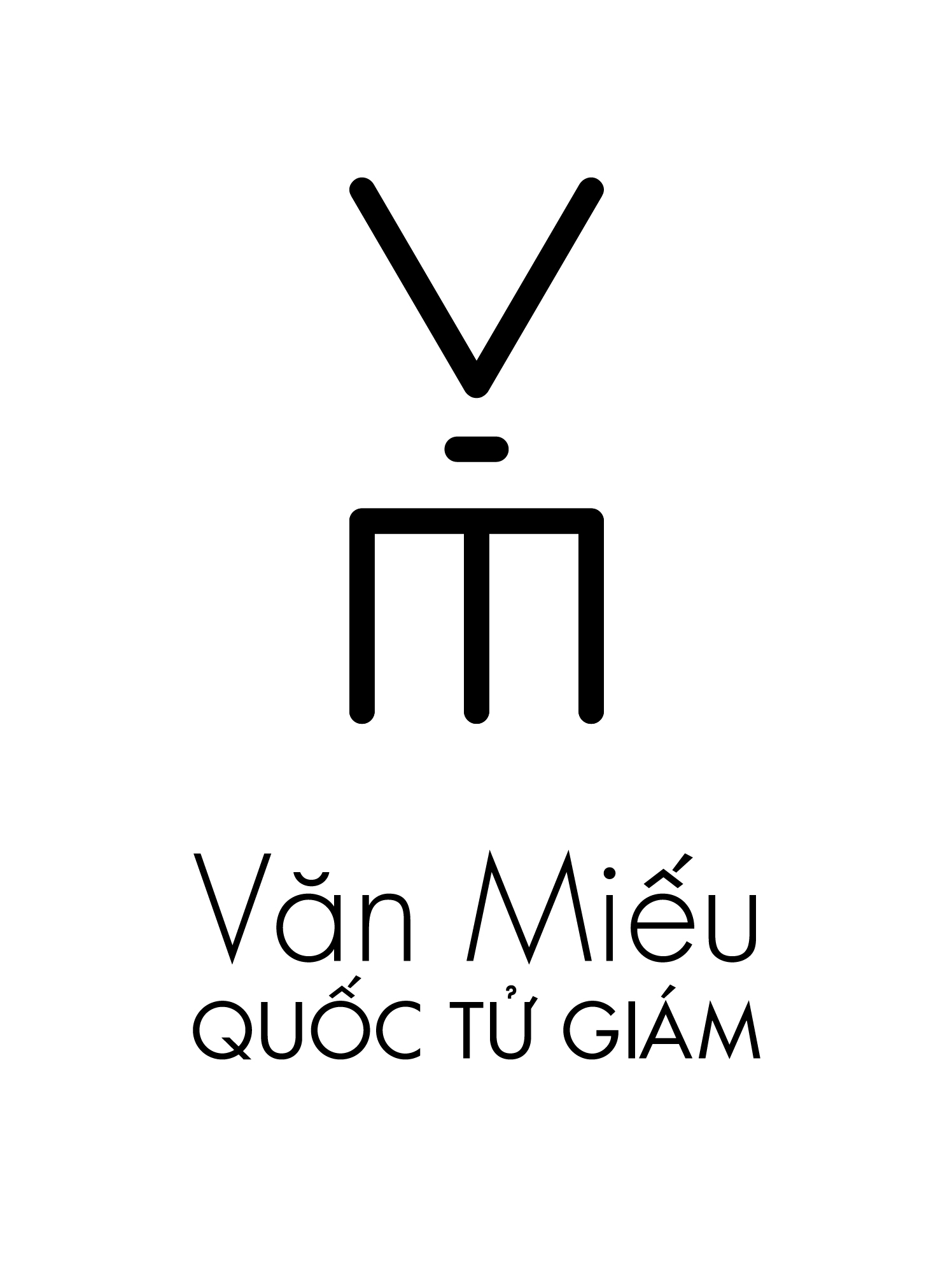 The outline of the two "VM" characters replicate the inscriptions on the steles. The letter V is alike to hands opening upwards, showing how cherished the values ​​of education and knowledge are, while also generalizing the spirit of openness and development, spreading the cultural values ​​of a thousand-year-old relic and absorbing worldwide intellects. The letter M forms a solid base and is stylized as three parallel lines (the Zodiac in the middle and the Shinto in the two sides) leading the entrance to the symmetrical main gate through each subdivision in the monument.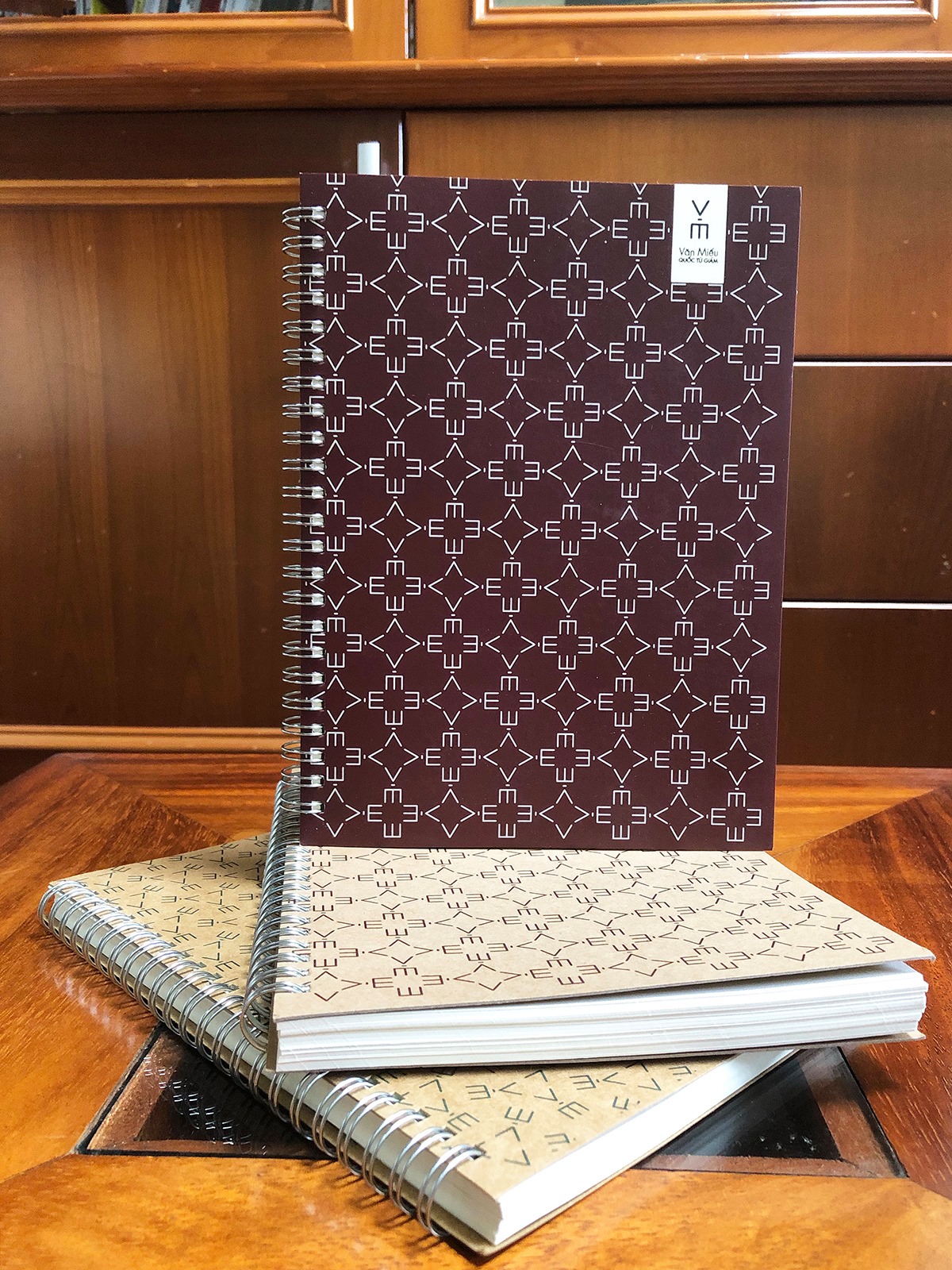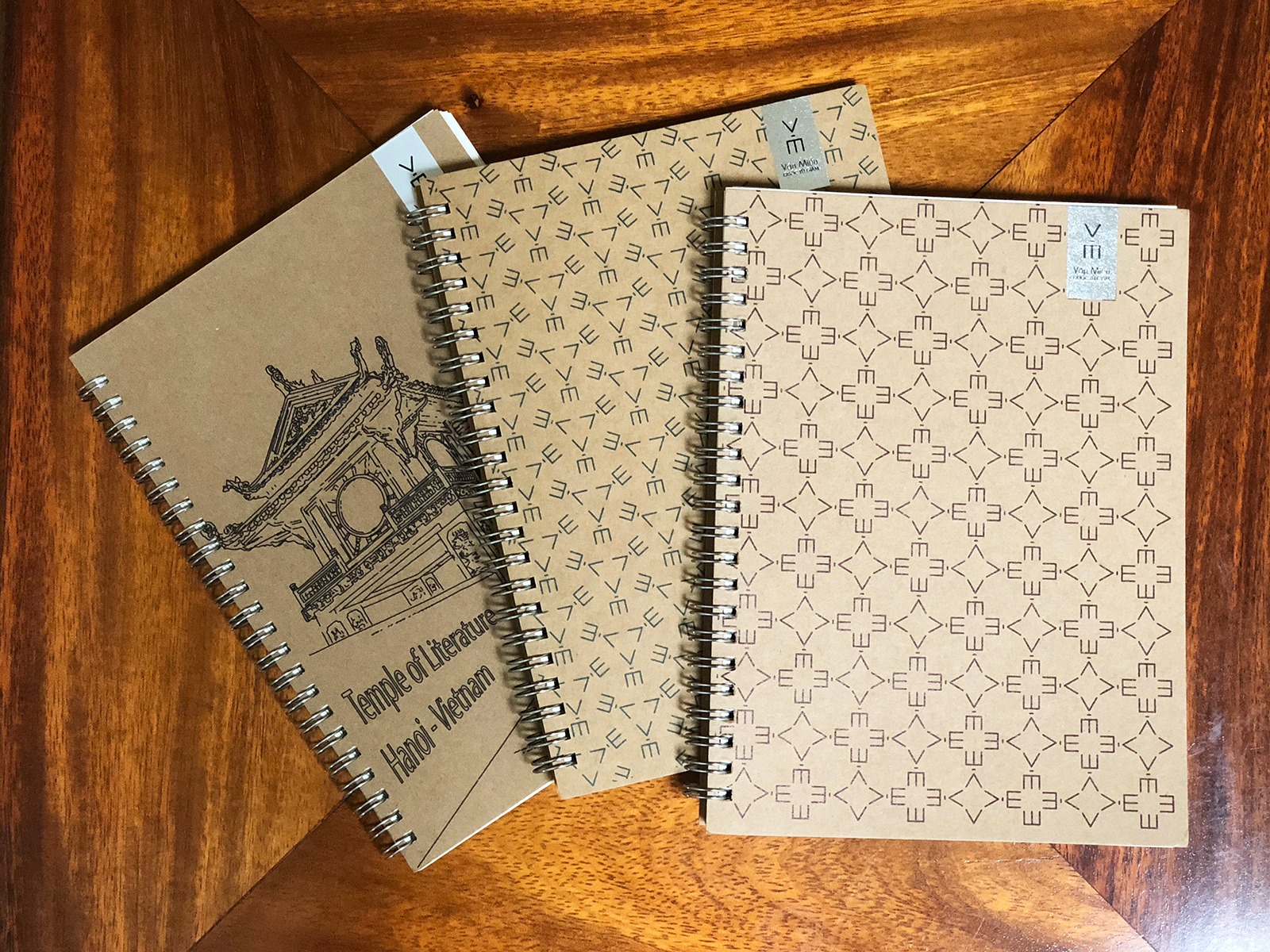 Two years later, the exquisite and symbolic outline of the logo ​​of the Temple of Literature inspired. The souvenir design team to create unique patterns for the various souvenir products at the site. The notebooks were the first products to include these special patterns. The notebooks, whether they are eco-friendly kraft paper or offset colored covers, are decorated with motifs of the two "VM" characters on the logo. The first two patterns in this form are the cross and the triangular pattern which were included in souvenir products for the first phase. In the coming time, visitors to the Temple of Literature - Quoc Tu Giam will find other patterns that are very diverse although still formed only from these two special characters. Hopefully, these souvenir items will be meaningful gifts to help visitors always remember the Temple of Literature as a crystalline place of studious tradition and respect for virtuous and talented people of Vietnam.