THE VĂN MIẾU - QUỐC TỬ GIÁM - A SAFE, FRIENDLY AND ATTRACTIVE DESTINATION
As part of a program to promote Hanoi as a cultural destination in 2020, The Văn Miếu-Quốc Tử Giám has an Information and Discovery department set up on Dinh Tien Hoang Street( in front of the statue of King Ly Thai To), the department will operate from June 26 to June 28, 2020.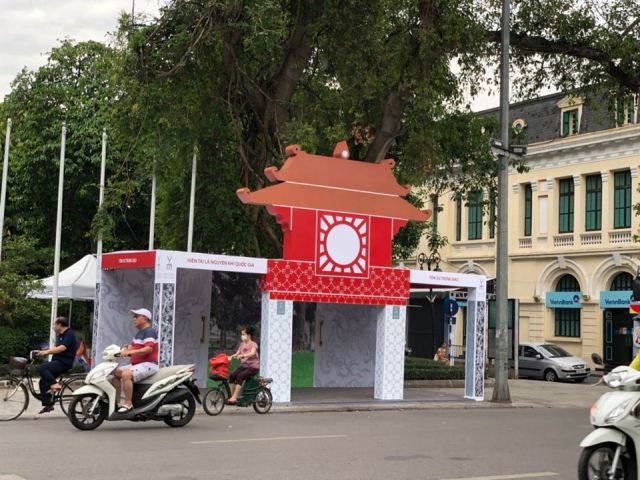 Information and Discovery department on Dinh Tien Hoang Street
You do not need to be present at the relic, you still have the opportunity to find out information and images of The Văn Miếu-Quốc Tử Giám and participate in some interesting discovery activities here. We are honoured to help you learn about cultural and scientific activities at the relic, such as heritage discovery, study encouragement, exhibitions, seminars, ..
Do you want to make your own picture whose motifs are decorated on the stone stele at the Văn Miếu-Quốc Tử Giám? Each of the motifs has significant and different messages, including success in exams, happy family, happiness, good fortune, glory, etc.
Children will have the opportunity to have a special experience coloring holy animals. These animals are decorated on the structures at the Văn Miếu. Furthermore, when children finish coloring, they can listen to the animals talking.
In particular, The Center for Scientific and Cultural Activities, Văn Miếu-Quốc Tử Giám will introduce souvenir products.
All products are decorated with images, patterns that have been associated with The Văn Miếu-Quốc Tử Giám. One of the most outstanding images is Khuê Văn Các or Khue Van Pavilion.
Besides, the images of holy animals such as tortoise, carp, phoenix, etc.. are meant to glorify the lastingness of knowledge, wisdom and effort, and also to honour talented people as good examples for future generations to follow. The main message is the spirit of lifelong learning and knowledge that is always enhanced by the Văn Miếu-Quốc Tử Giám- a place of the nation's thousand-year educational values.
The souvenir products are environmentally friendly and available in nature, they are all handmade products produced in traditional craft villages of Hanoi in particular and Vietnam in general. These materials have become familiar to Vietnamese people, including bamboo, wood, cloth, ceramics.
Visit The Văn Miếu-Quốc Tử Giám and discover other things!
below are photos taken at the department: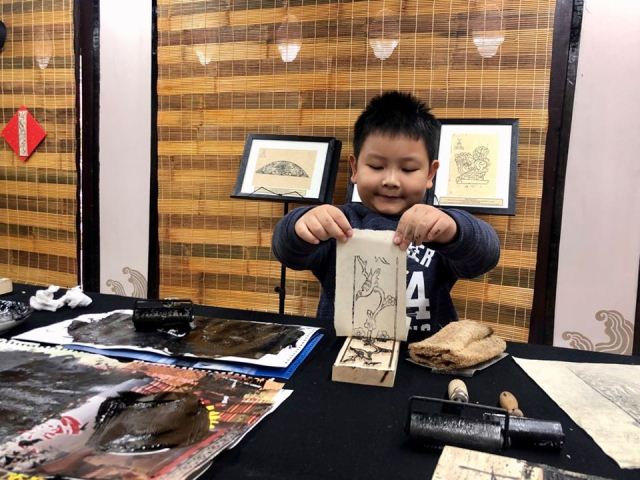 Learning how to print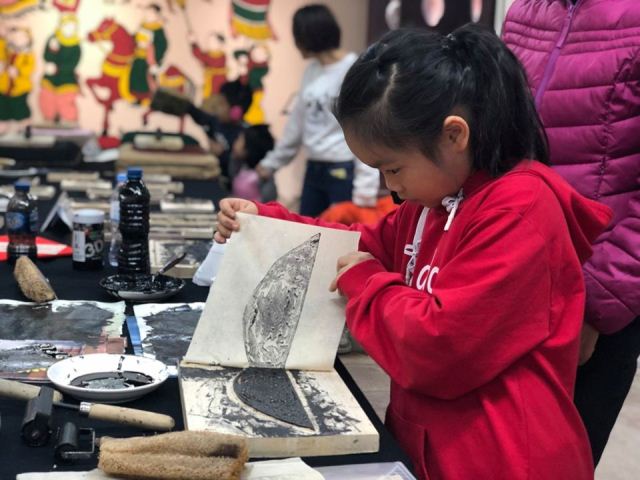 Learning how to print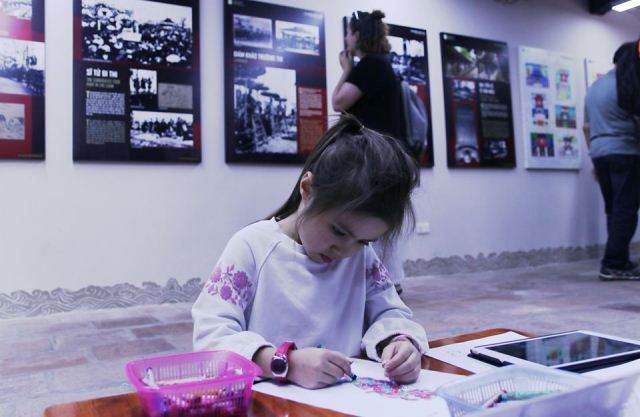 Painting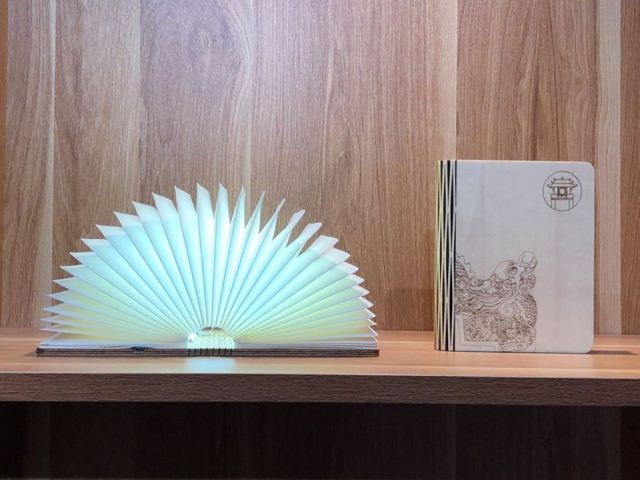 Souvenir
Souvenir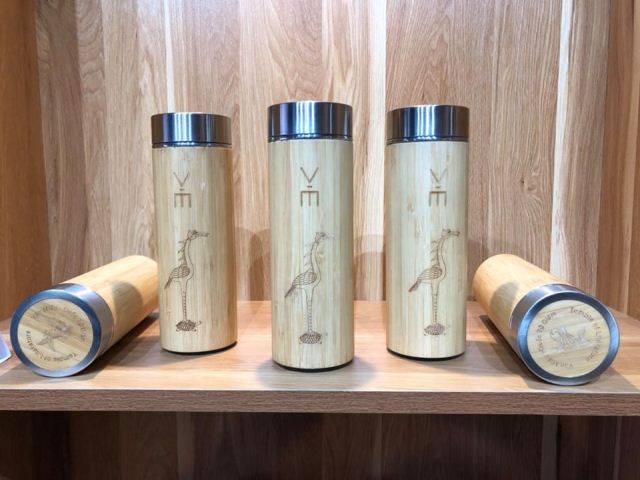 CT