The Văn Miếu-Quốc Tử Giám, an interesting place for tourists and studies
The Văn Miếu-Quốc Tử Giám is the most prominent historical cultural site of Hanoi as well as the nation. Through ups and downs, the ancient architectural works including Van Mieu gate, Khue Van pavilion, Dai Thanh gate .. still stand today, and they still look majestic. The architectural works have been attached with historical, architectural, artistic, cultural value that makes this site attractive to those who want to visit and learn about this place.
Stepping into the Site, visitors will immediately feel a sense of refreshment created by fresh air and greenary all over the place. The site has many trees; especially tall old trees, so visitors can have a short rest in their shade.
Tourists will be amazed at the beauty of ancient architectural works such as Khue Van Pavilion , Dai Trung gate, Dai Thanh temple, stone steles. Apart from the architectural works, visitors also want to learn more about history of the site as well as decorative patterns on the stone steles.
In addition, visitors also have an opportunity to learn more about Vietnamese education, tradition of studiousness, respect for teachers and the appreciation of talents. Through the studying of the inscriptions engraved on each of the 82 steles, visitors can better understand the moral lessons on how to behave in the right way. Indeed, these stone steles are a valuable source of information for many people who study history, culture, education, sculpture and society of Vietnam during the monarchical period.
The Văn Miếu-Quốc Tử Giám is always an interesting destination, especially for those who want to learn about the history and culture of Vietnam.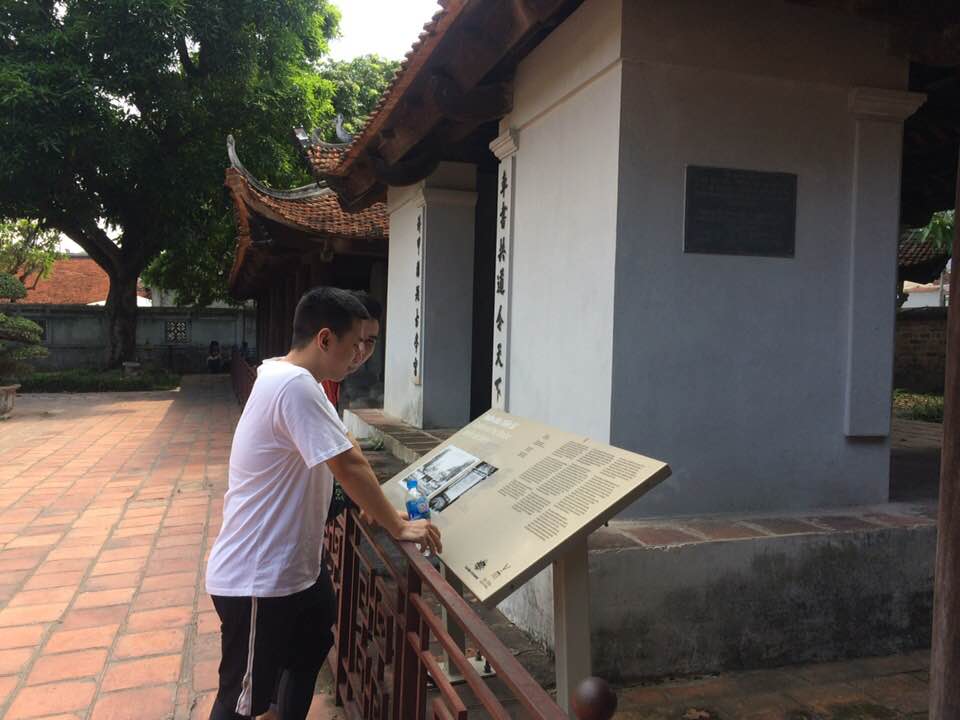 Students reading an information panel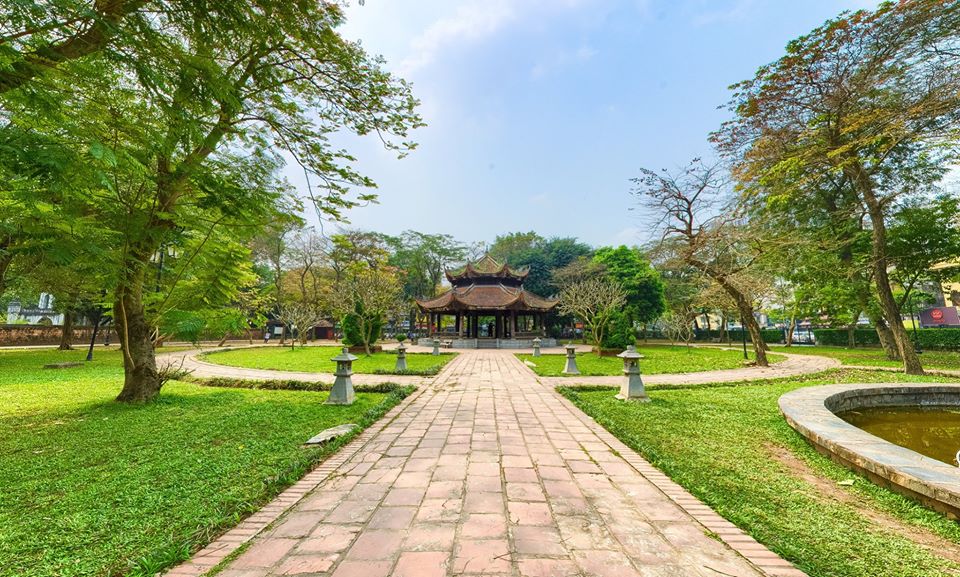 The Giám Garden full of trees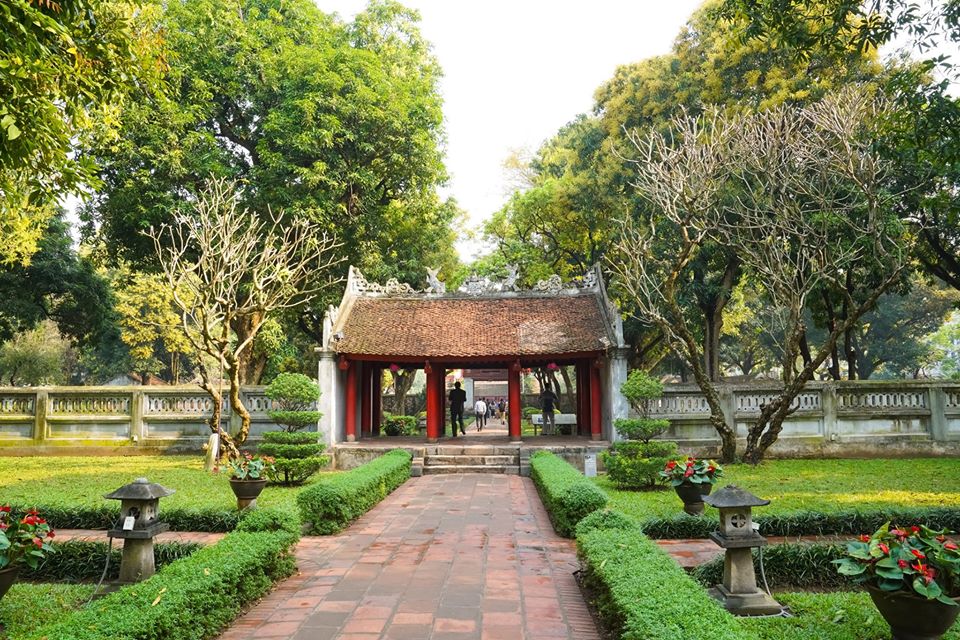 The trees in the Văn Miếu-Quốc Tử Giám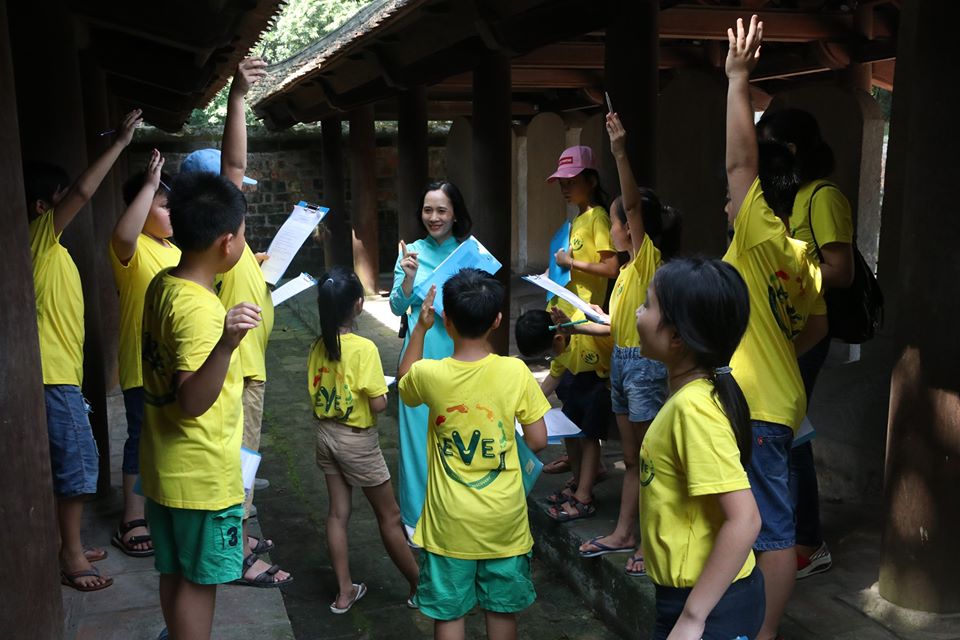 In a lesson on stone steles
CT