Van Mieu – Quoc Tu Giam always reassures the visitors
The situation of the Covid-19 epidemic has become more and more complicated., The Centre for Scientific and Cultural Activities Van Mieu – Quoc Tu Giam has taken many precautions had many activities to prevent and control Covid-19 for visitors, officials and staffs working at Landmarks.
At the main entrance (gate), ticket controllers always wear masks. The Center has bought masks and bactericidal liquid to provide free for visitors. At the same time, the staff who work here also strictly follow and strictly comply with disease prevention for themselves and the community. All visitors are in compliance with the provisions of the Landmark, especially visitors have been very cooperative in the prevention of the disease Covid-19.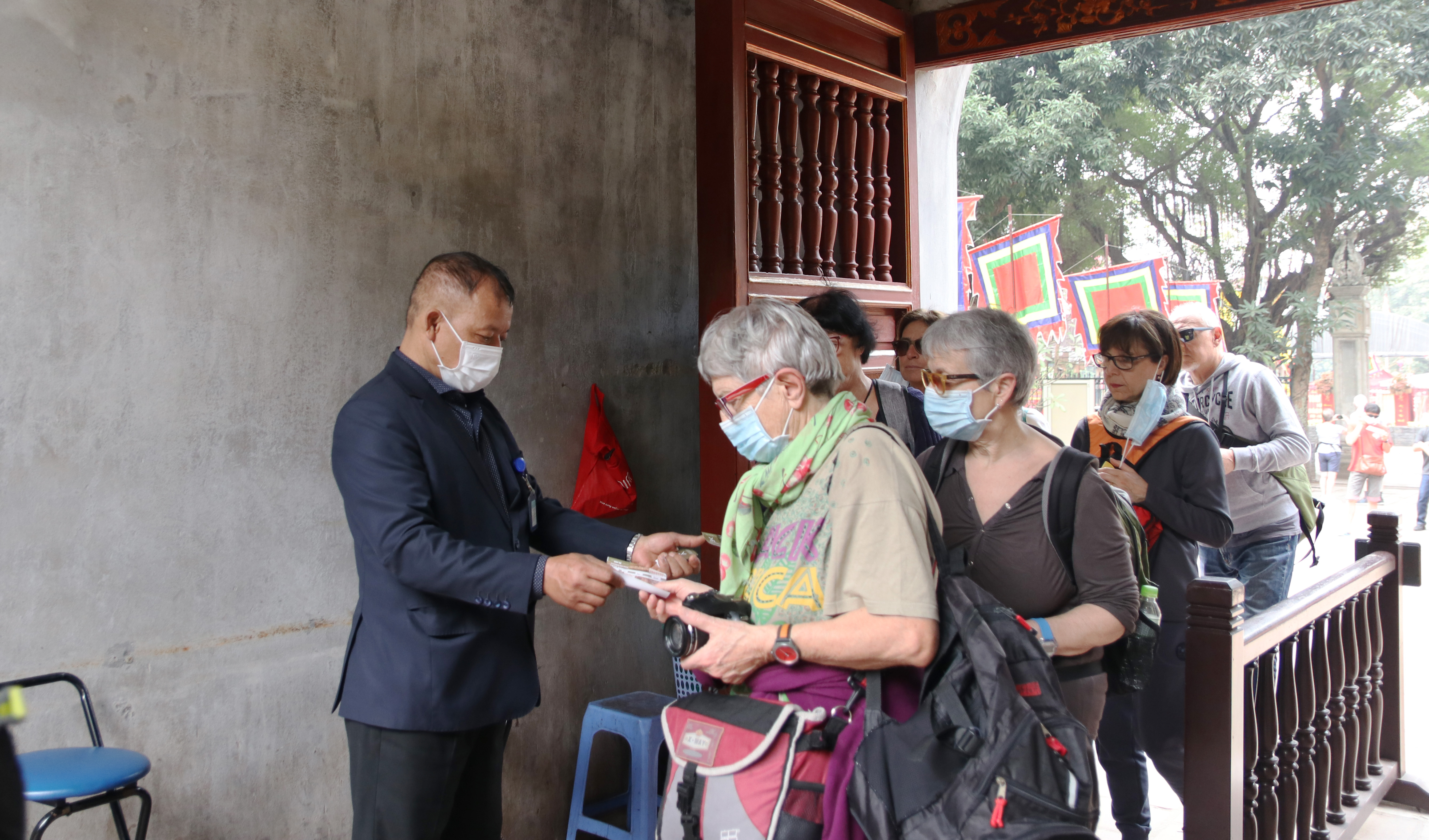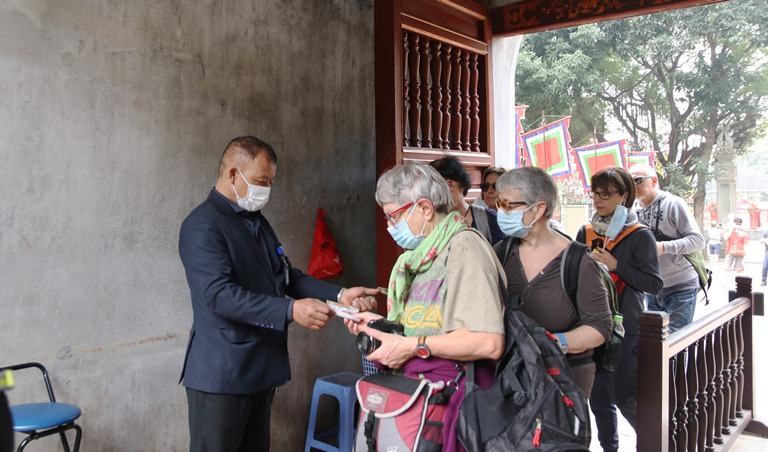 In front of the entrance, the Center arranged a free mask and disinfectant spray for visitors. The visitors are trained by the staff to use disinfecting hand wash and wear medical masks. The tourguides are also required to wear a medical mask. All departments, souvenir shops, ticket offices, ticket control, toilets ... are equipped with medical masks and antiseptic liquid.
Mr. Do Quoc Chung (ticket inspector) said: "We have direct contact with visitors, so we often wear masks. After each ticket admission is completed, we use antiseptic liquid to clean hands. This is great for protecting ourselves and visitors." Ms. Nghiem Thu Huong (staff of the Temple of Literature) said: Every day, there are always two people distributing more than 400 medical masks and using 4-5 bottles of antiseptic liquid. Most international tourists are highly conscious, they voluntarily wear a mask and maintain general hygiene at the relics. Some delegations also actively equip themselves with masks.
The Board of Directors of the Center focuses on environmental protection to keep the relics "green, clean and beautiful". When an epidemic appeared, the environmental sanitation in the lanmark has been strengthened, ensuring the areas of the monument are always clean. Landmark conducted spraying disinfectant once a week, especially in public toilets. Ms. Cung Thi Tam (cleaning staff) said: "Every day, we use disinfectant solution to increase floor cleaning, constantly spray antiseptic liquid and clean the door handles of the restrooms, windows…. So the toilet is always clean and well ventilated".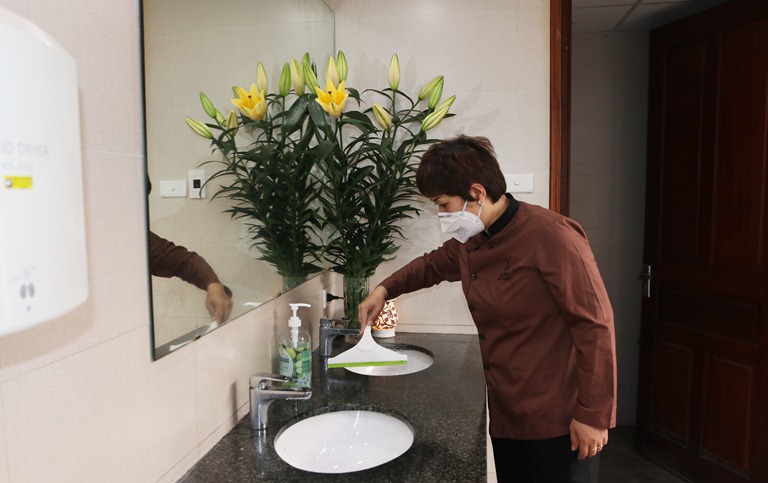 Communication on disease prevention and controlling Covid-19 has been a top concern by the Center's management, in the communication plan, as well as in the preparation of disease prevention educational materials for visitors, officials, andemployees. Currently, the Center has posted information boards on disease prevention at the entrance, as well as at sightseeing stops for visitors to easily observe and read. The media department also prepared the anti-epidemic educational materials in three languages: Vietnamese, English and French.
TH