DEATH ANNIVERSARY TO COMMEMORATE KING LÊ THÁNH TÔNG(1497-2020)
In commemoration of the death of King Lê Thánh Tông (February 21, 2020), The Center for Scientific and Cultural Activities, Văn Miếu-Quốc Tử Giám celebrated the death anniversary of King Lê Thánh Tông (1497-2020).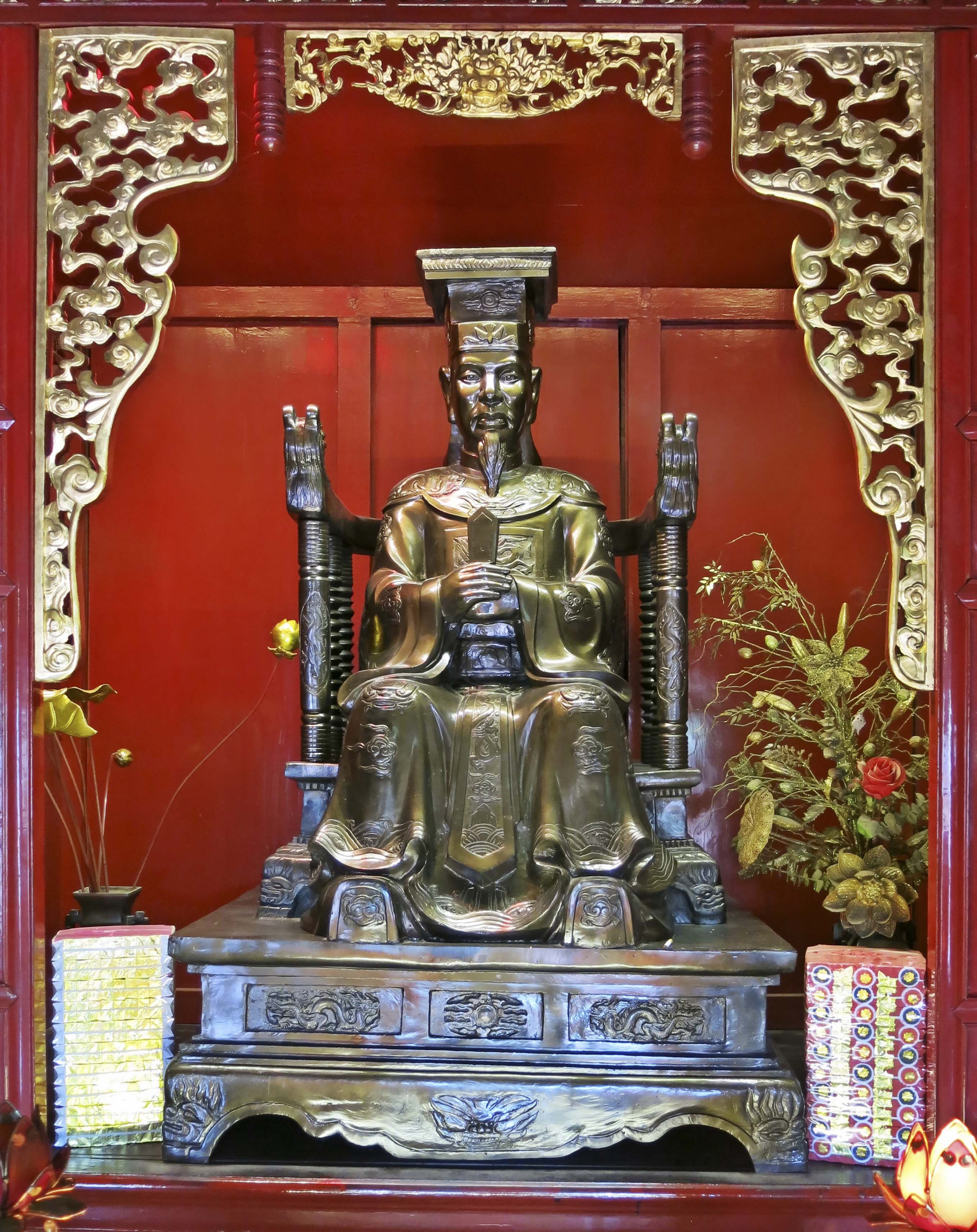 Statue of King Lê Thánh Tông
The death anniversary took place in a solemn atmosphere, and was attended by the staff who works for this Center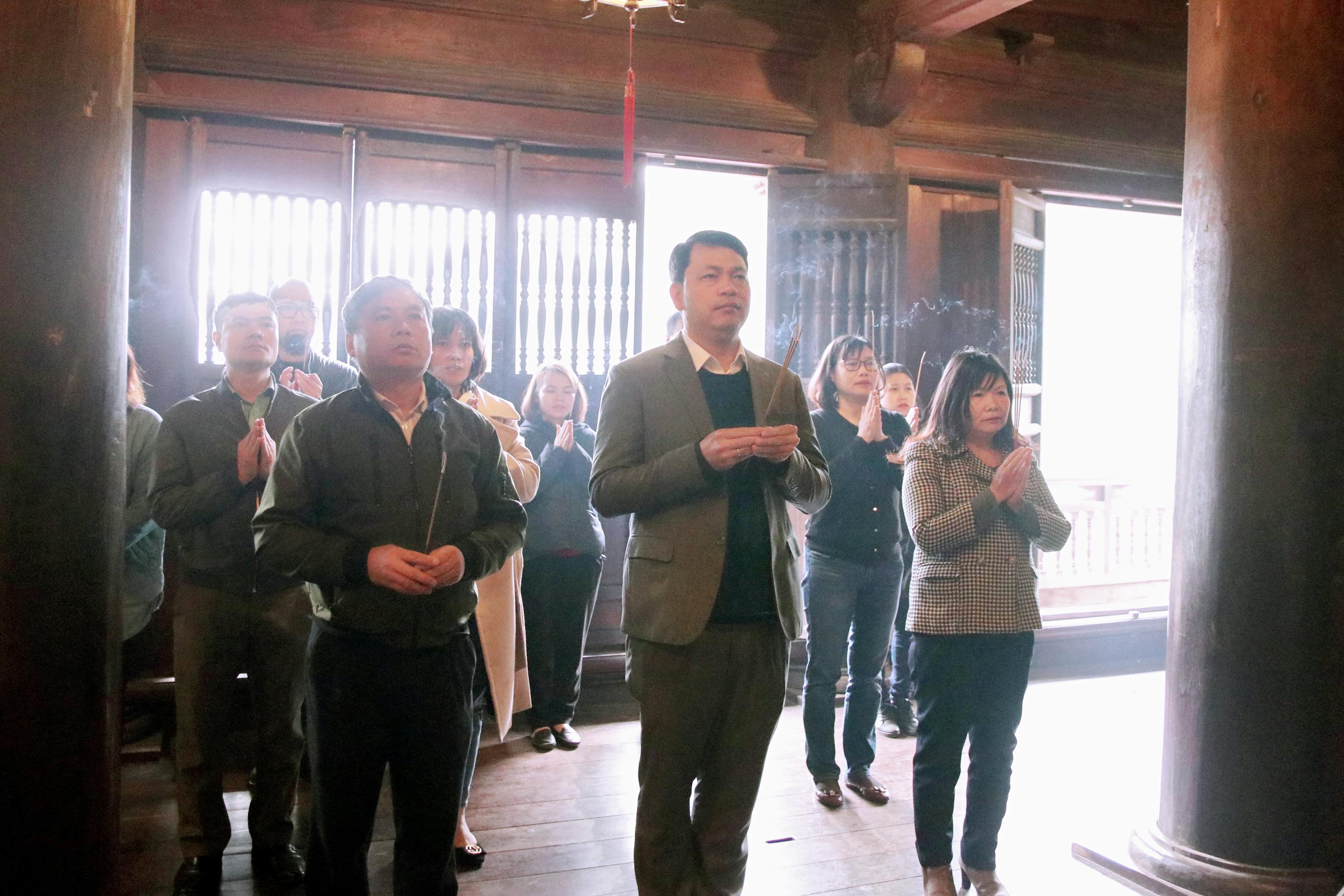 The anniversary was attended by staff of the Center.
This is a significant event, with the aim of commemorating King Lê Thánh Tông-a talented king. In 1484, he gave an order for the first stone steles to be built at the Văn Miếu-Quốc Tử Giám; The erection of stone steles is to honor talented people, and to encourage learning for generations of Vietnam. Moreover, this event is also to enhance the sense of responsibility of staffs for preserving and promoting the values ​​of the Văn Miếu-Quốc Tử Giám.
His given name was Hao, his pen-name was Tu Thanh. He was the fourth son of King Le Thai Tong. He remained on the throne for 37 years (1460-1497), his official name was Quang Thuận and later Hồng Đức. He was a clear-sighted, decisive king; he was both talented scholar and a warrior.
Under his rule, Đai Viet country was independent, united and powerful; the culture and education were highly developed. He gave an order to reform government structure, to give prominence to jurisdiction, promulgate the Hồng Đức law, and to draw Hồng Đức map- the first map of Đai Viet country. He also ordered to reconstruct the Văn Miếu and enlarge Quốc Tử Giám school in 1843 into the spacious architecture complex; to develop Confucian education and examination. By his order, National examinations were held every three years. In the same way, the first stone steles in Van Mieu were erected to honour the talented and encourage students in studies. Lê Thánh Tông was a poet, he also founded the Tao Đan poetry association, vindicated Nguyen Trai and collected his remains. There were also many other good deeds that were performed by his order.
CT