WELCOME THE FIRST TOURISTS TO VAN MIEU – QUOC TU GIAM IN 2020
On the morning of the first day in 2020, the Center for Scientific and Cultural Activities Van Mieu – Quoc Tu Giam welcomed the first tourists of the new year. The leader and staffs of center were present early at the main entrance of the site to give the first tourists a welcome. Iason Manin Fancaise from France and Pavla Gonez from Spain were the first foreigner tourists who travelled Vietnam and Van Mieu the first time.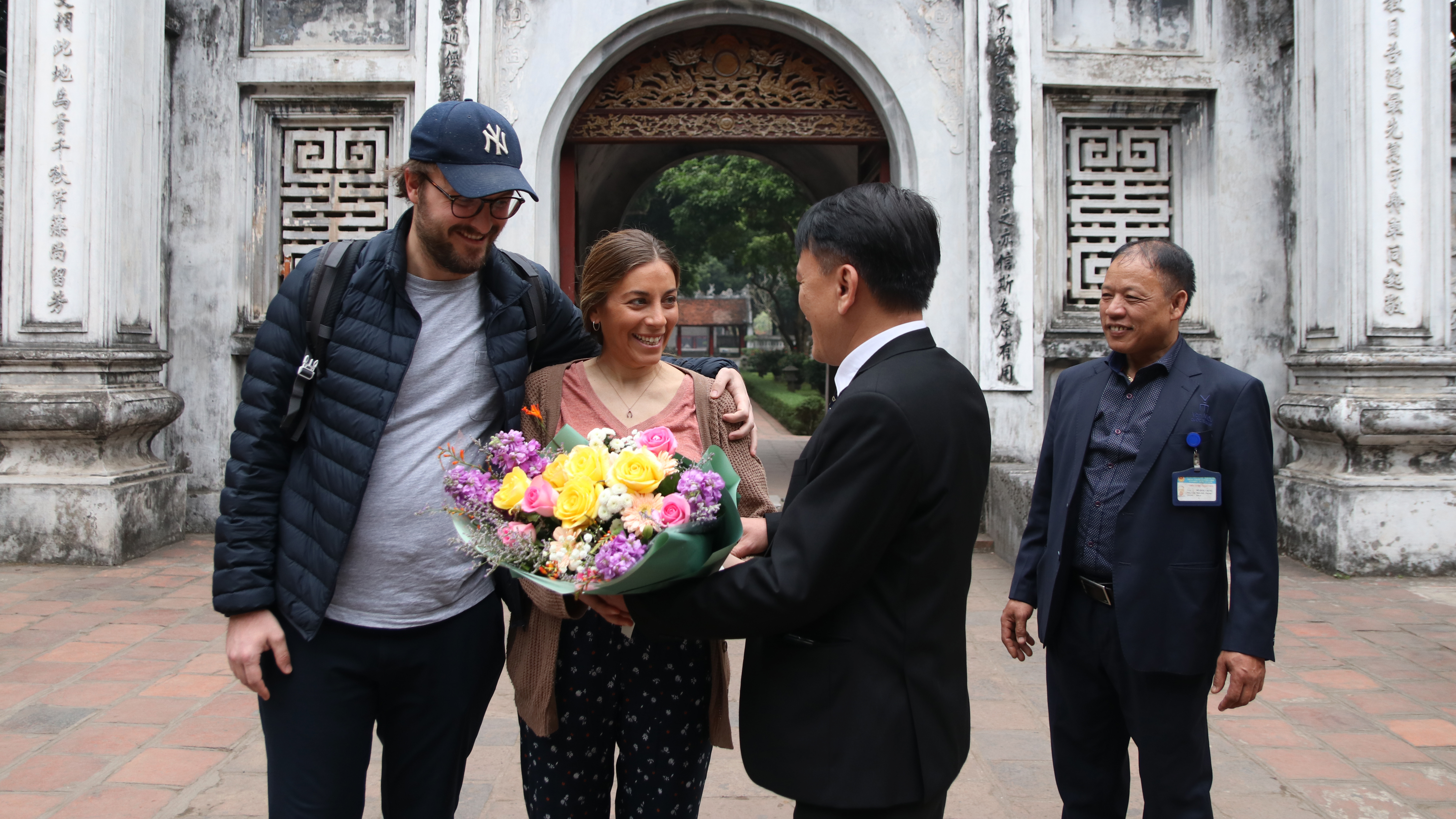 On behalf of everyone in the center, Mr. Nguyen Quoc Thanh – Vice director of the center gave a beautiful bunch of flowers to the two first tourists. He also wished them all the best of luck in the new year.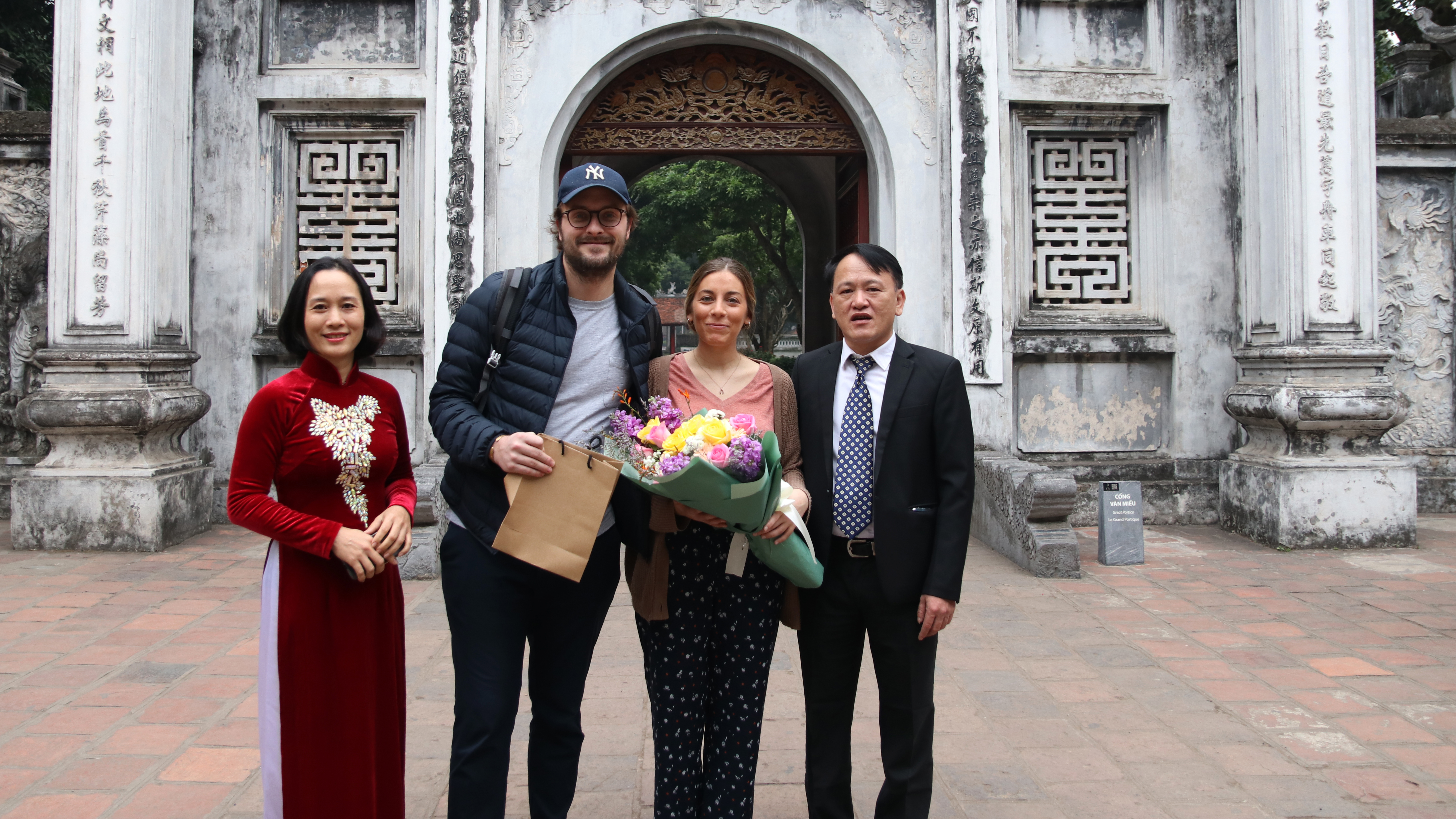 Mr. Pavla Gonez and Ms. Jason Manin Fancaise showed their special feelings and thanked to the center. They wished that the site was always a loved landmark.
Translator: BBP