Dan Tri Publishing House, in cooperation with Duc Viet Food. Jsc, organized "Becoming 13 years old and honoring outstanding students with Trang Nguyen award" competition December 21-22, 2018.
Approximately 200 competitors from 43 schools throughout the country, passed their primary examination to reach their final examination. The examination content concerned Maths, Philology, English, History and Common Sense. The format of the exam was changed to reproduce another traditional one from history. The competitors had to take exams with one table, and one mat in Thai Hoc Courtyard (the location of the first national university); resembling traditional students of the past. Based on the competitors' scores from the two days of examinations, the board of examiners chose three first place Trang Nguyen awards for students from Hanoi and Bac Giang, six Trang Nguyen awards for students from Hanoi and Lang Son, 18 Bang nhan awards and 32 Tham hoa awards for outstanding students from provinces throughout the Northern area.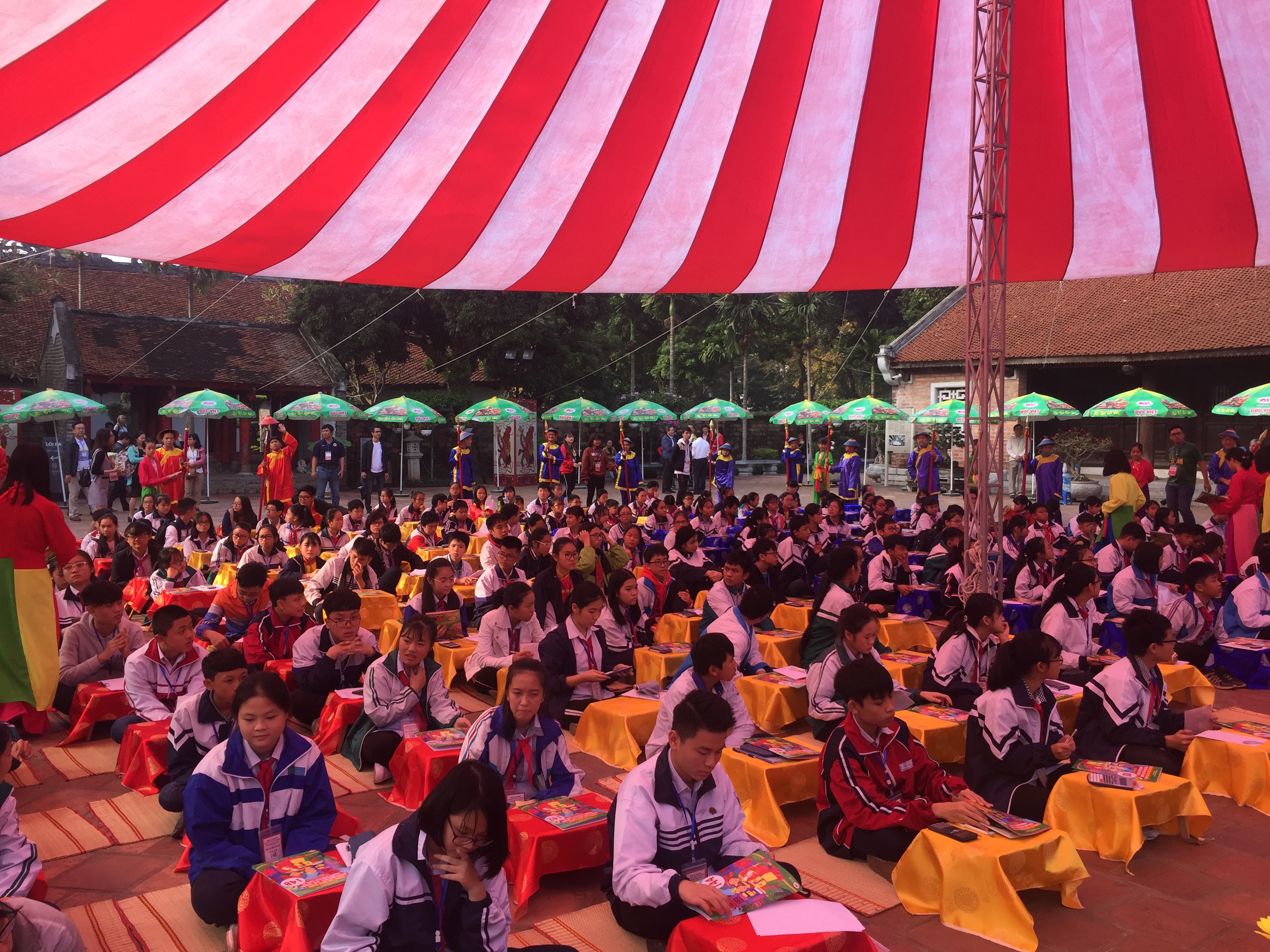 Sitting for exam
This is the fourth time the competition was organized, attracting thousands of students from different provinces and cities in the Northern area. The competition gave students the opportunity to improve their knowledge, and common sense. In addition, they also have a greater appreciation of the traditional fondness of study in Vietnam and valuable traditions such as:, fillia piety (virtue of respect for parents and elders) kindness, venerated teachers, love and sharing with friends.
In order to educate the younger generation about the precious traditions and history of education and examinations, as well as, a traditional fondness of study and talents of the nation, the organization chose Van Mieu – Quoc Tu Giam as the location for this competition. It was a chance for the younger students throughout the country to visit a special place which was the center for the best education and biggest examination in the nation over 1000 years ago.
Translator: Bich Phuong