With the purpose of encouraging the final year students who major in architecture and construction; on December 14, 2019, the Ministry of Construction, Vietnam Construction Association, Vietnam Association of Architects, Ho Chi Minh Communist Youth Union sponsored by the Vietnam Association of Science and Technology organized The 31th Loa Thanh Prize Award Ceremony 2019 at Van Mieu-Quoc Tu Giam.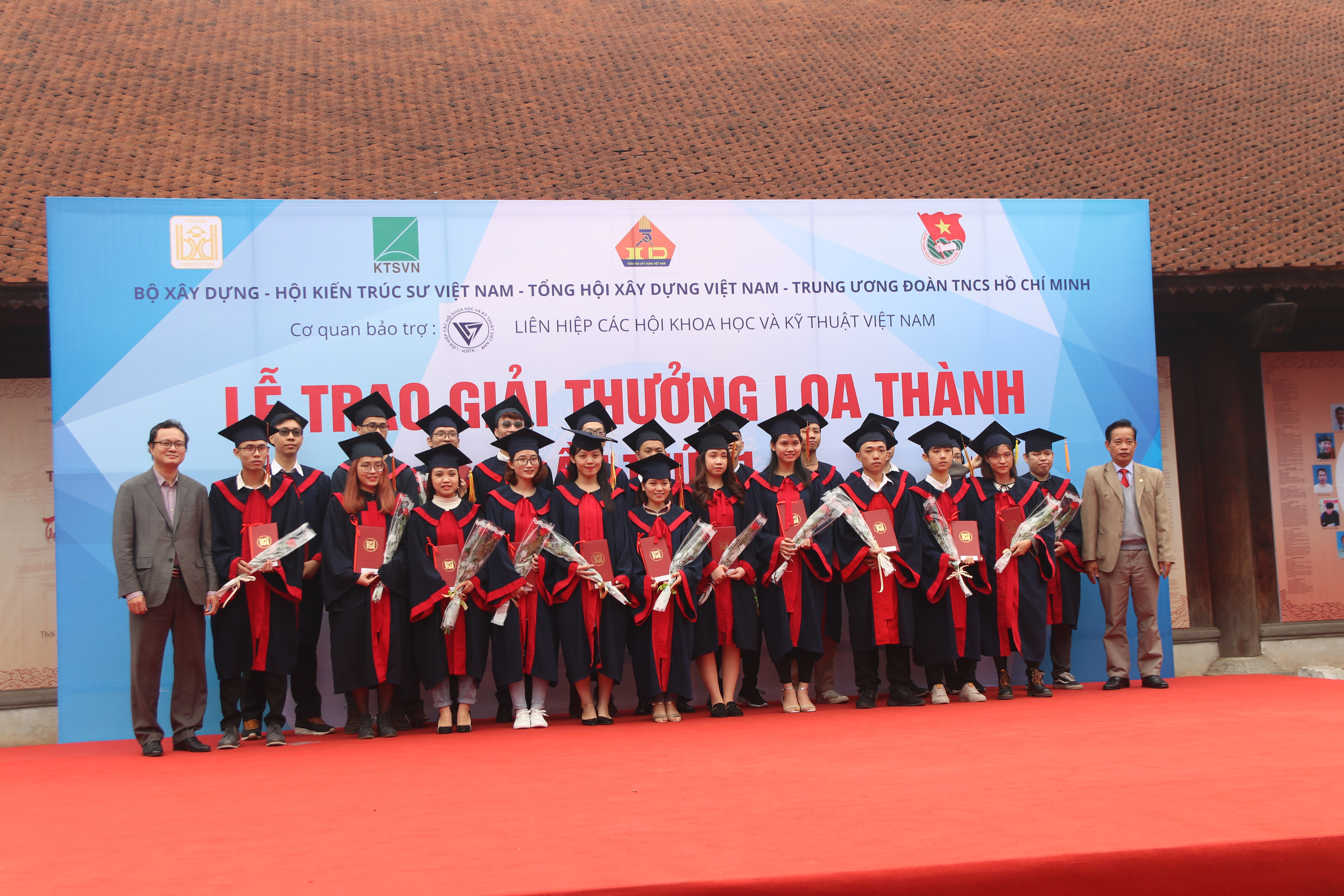 This year, the organizers have selected 79 excellent projects in the field of Architecture and Planning, including 2 projects that won first prizes, 13 projects that won second prizes, 24 projects -third prizes and 40 projects voted by the council. In order to select worthy projects, the Organization Board has worked seriously under the cooperation of experts who are members of 6 specialized councils: Architecture-Planning, Civil & Industrial Construction, Infrastructure and Urban Environment Engineering, Water Works, Transportation, Economics and Construction Management. The projects are selected based on the highlighted and encouraged criteria such as sociality, humanity, practicality; topics that are significant to agricultural production and local economic development; The theme of creative, unique ideas, or applied with new technology or saving and sustainability.
Over the past 30 years, the award has become a good tradition, a source of encouragement in the learning movement of Vietnamese students, thereby helping to improve the training quality for engineers and young architects in the field of construction; nurturing and arousing the enthusiasm in younger generations.
CT