THE GLORIFICATION CEREMONY FOR BEST GRADUATES FROM THE UNIVERSITIES AND ACADEMIES IN HANOI IN 2019
On October 28, 2018, City Committee of the Party in collaboration with People's Council and Hanoi People's Committee held "The Glorification Ceremony for Best Graduates from the Universities and Academies in Hanoi in 2019" at the Special National Landmark, Van Mieu-Quoc Tu Giam.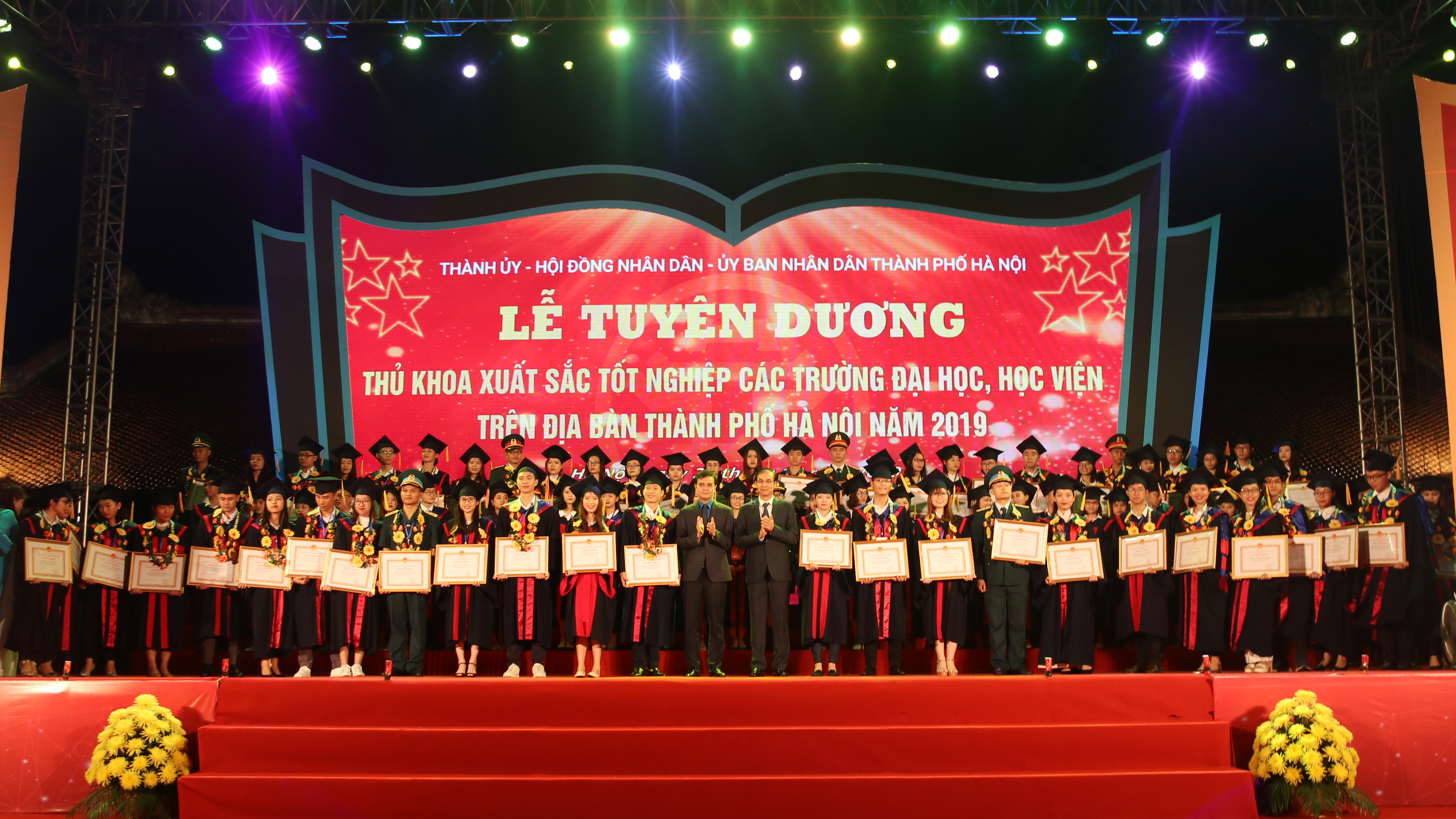 (Best graduates in the Glorification Ceremony)
This is the 17th time that the glorification ceremony has been held in Hanoi to honor best graduates, which shows the great care of the city to the educating and training of the youth.
This year, the ceremony honored 86 best graduates from the universities and academies in Hanoi. They all achieved good results in their studies or were active members of the Young Communist League and other organizations. Some of the graduates are Party members or overcame their own difficulties and made important scientific discoveries that were recognized at home and abroad.
The Glorification Ceremony for Best Graduates is annually organized to honor and praise Capital students for their great results in learning and for their effort to overcome difficulties.
Translator: CVT