In honor of Vietnam's Cultural Heritage Day (November 22, 2018), the Center for Scientific and Cultural Activities Van Mieu-Quoc Tu Giam, in collaboration with, The Center for Cultural Heritage Research and Promotion (CCH) under the Cultural Heritage Association of Vietnam received delegates from the Korean Traditional Tug-of-War Safeguarding Association. Korean delegates gave a tugging performance and joined in a Korean-Vietnamese game exchange program at Thai Hoc Courtyard in the Special National Landmark Van Mieu-Quoc Tu Giam.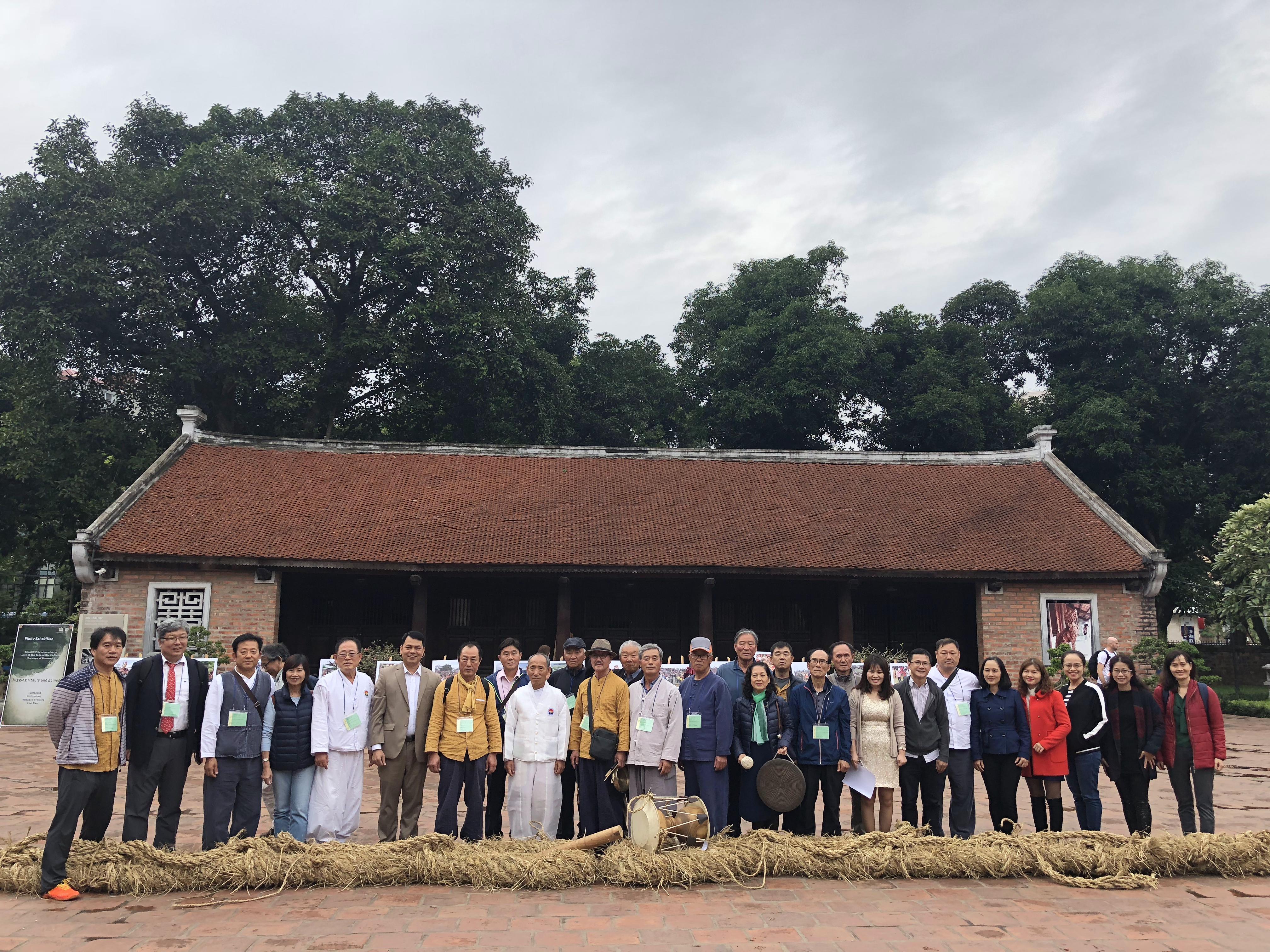 Posing for a group photo
Tugging and games have become a long-lasting tradition closely associated with wet-rice farming cultures, especially in East Asia and Southeast Asia. Tugging is often held as part of spring festivals within communities marking the beginning of a new agriculture cycle and expressing, on behalf of people, wishes for favorable weather and bumper crops. Known to the Cambodians as LbaengTeanhProt, Koreans Juldarigi, Philippinos Punnuk and Vietnamese Kéo Co, Kéo Mỏ, or Kéo Son, tugging rituals and games may vary by rules and in forms. However, they share a common meaning about strengthening community cohesion and their shared values. Particularly, in 2015, the tugging rituals and games in four countries Cambodia, Korea, the Philippines and Vietnam were inscribed on the UNESCO Representative List of Intangible Cultural Heritage of Humanity.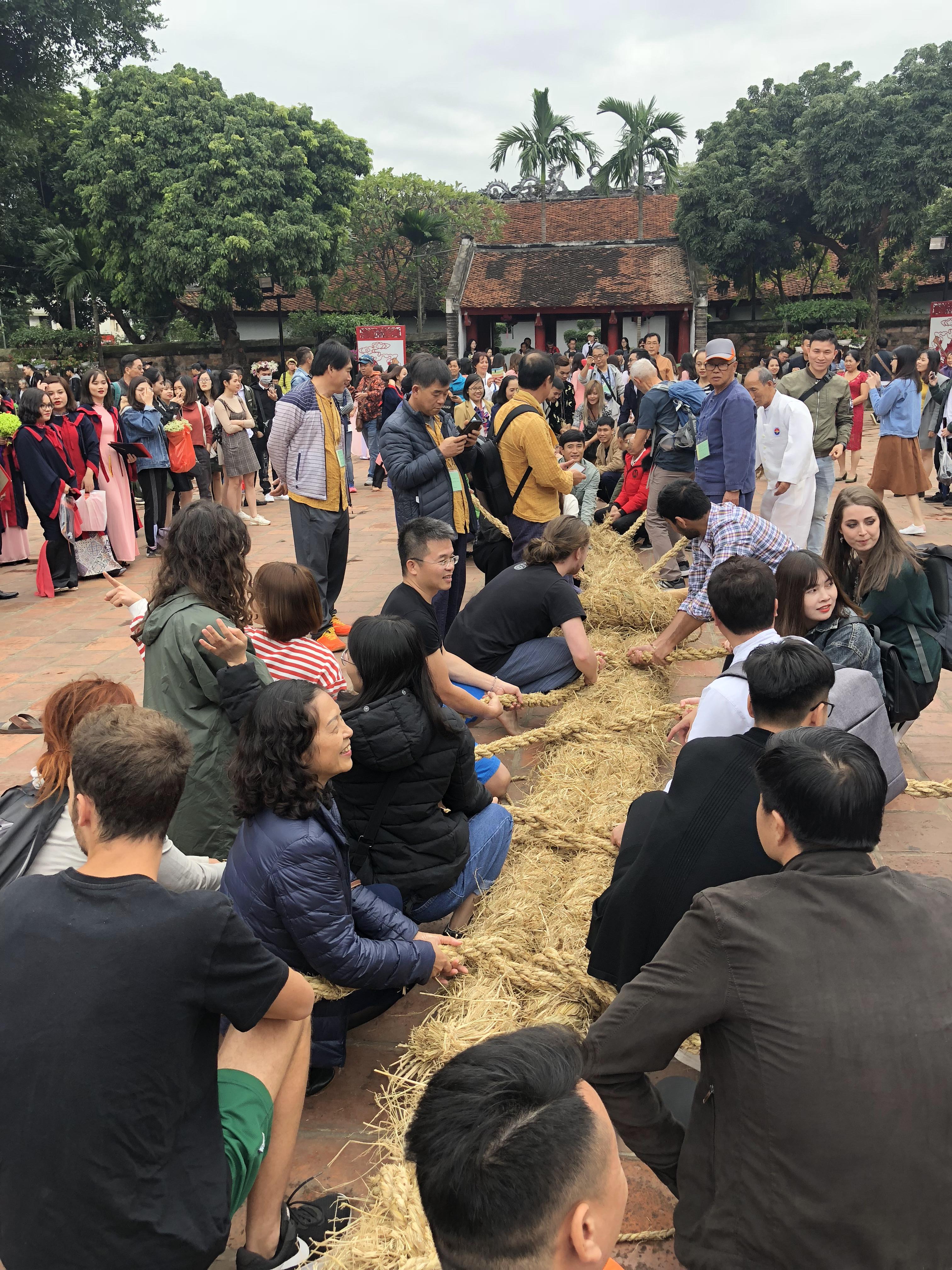 The tugging game full of excitement
The performance offered the attendants and tourists a good chance to better understand Korean traditional tugging rituals and its rules. In addition, more than 30 photos of the tugging games taken in the four countries were exhibited at Thai Hoc Courtyard. This exhibit allowed tourists and cultural researchers to better understand the diversity and the distinction of the game.
This event attracted a great number of Vietnamese and foreign attendants and excited them a lot. This is a really meaningful event marking and fostering a good relationship between the two nations. In particular, it also helps to heighten public awareness of cultural values of mankind.
Translator: Chuong Van