GOVERNOR OF VICTORIA (AUSTRALIA)'S VISIT TO VAN MIEU-QUOC TU GIAM
On the occasion of the working visit to Hanoi, at the invitation of the Chairman of Hanoi People's Committee, the Governor of Victoria, Australia and the delegation visited the Landmark Van Mieu-Quoc Tu Giam on October 1, 2019.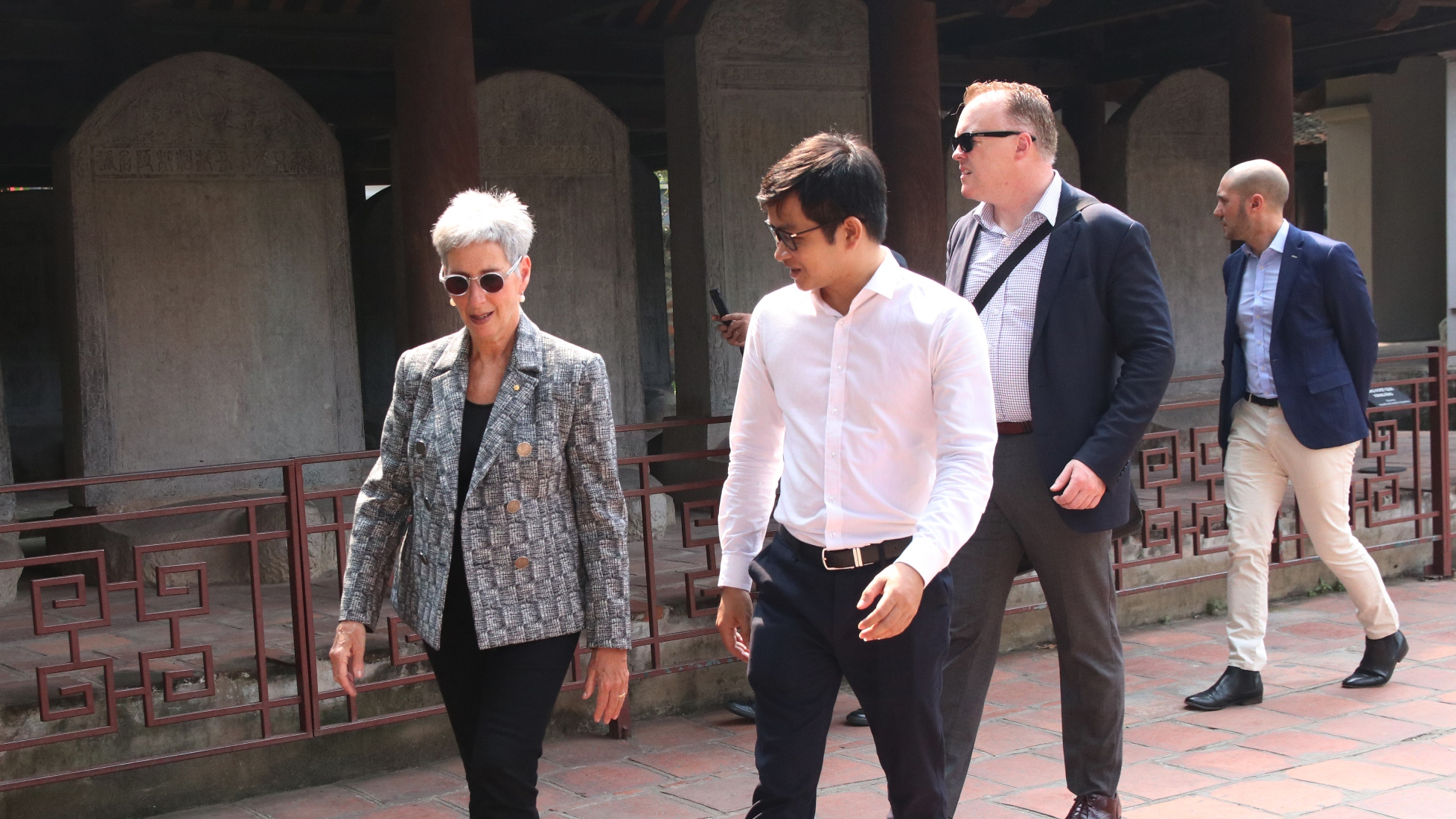 Mrs. Linda Dess visited the stone steles Mrs. Linda Dessau and the delegation had the opportunity to listen to the introduction about the history of the Landmark and the development of Vietnamese education and examination. Among the architectural works and precious objects in the style of the Le and Nguyen dynasties, including Khue Van Pavilion, Đại Thành temple, statues, the stone steles, Mrs. Linda took a deep interest in the 82 stone steles. She appreciated the unique way of honoring talented people by engraving their names on stone steles. According to her, each stele serves as a history book that helps people gain a better understanding of the cultural, historical and educational values ​​as well as the traditional fondness for learning of Vietnamese people. Moreover, Ms. Linda and the delegation highly appreciated the conservation and hygiene work, she shared: "I am very impressed with the trees and the grass. What a beautiful and clean place!"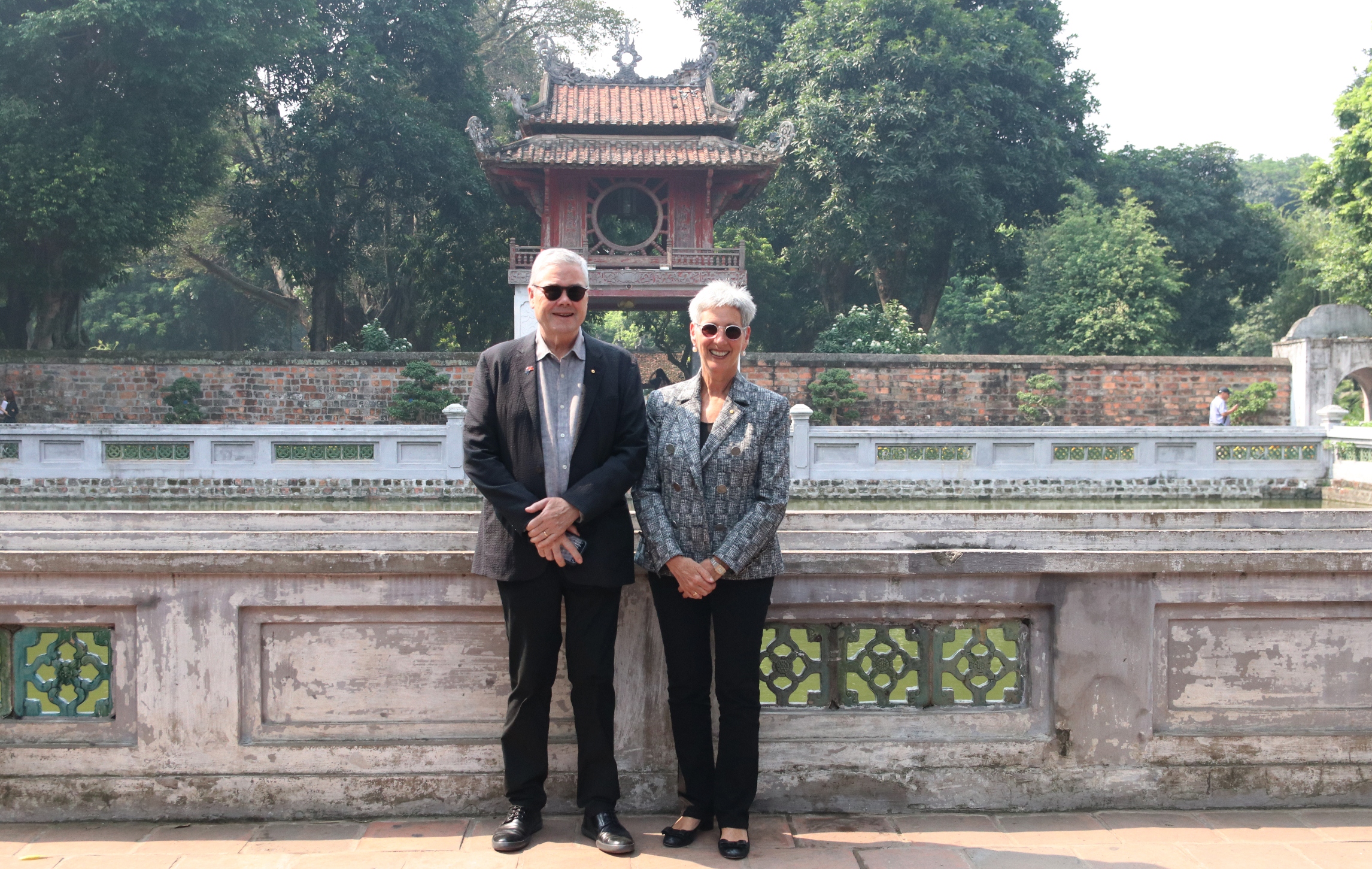 Mrs. Linda Dess had a photo taken before the symbol of Hanoi Capital Before leaving, she expressed her gratitude for the warm reception of the Center, as well as for the opportunity to visit and learn about the Landmark.
Translator: CVT