I still remember my first day working at Van Mieu (early 1993), the landmark was still deserted with old brick roads. The stele of Doctors were located outside and surrounded by the lawn. There were less than 10 people working on staff.
After 30 years, Van Mieu - Quoc Tu Giam today, has approximately 100 staff; most of them are vital and young. While they still work in an historical landmark, however the space is very different. There are now information systems, signboards, ticket counters, toilets, and working rooms are clean. During the holidays, especially, Tet, many people including old people children, students, and foreigners visit.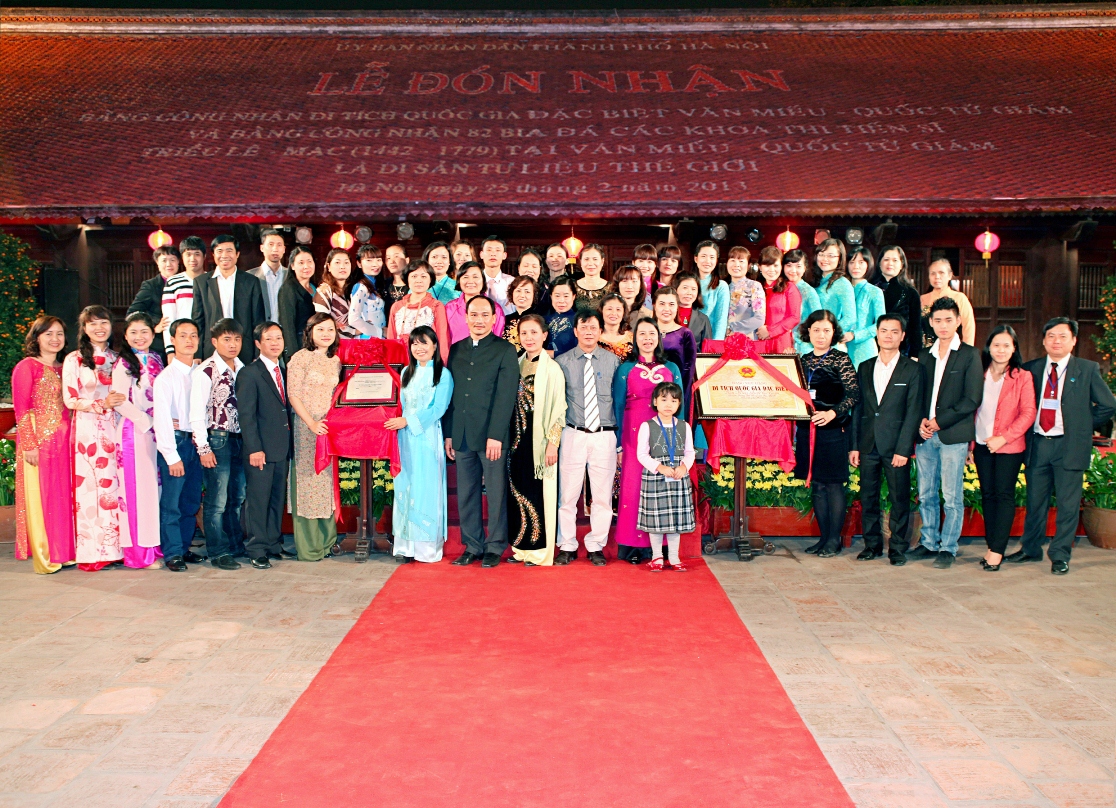 Employees of Center of Scientific and Cultural Activities in ceremony to receive the certificate of The Special National Relic – Van Mieu – Quoc Tu Giam
What is even more noticeable is the growth of the staff in the Center. The forefathers led the latter with life experiences and lessons learned from the work, and the next generation is willing to share modern scientific practices and technology. The center also facilitates staff to attend classes to improve their knowledge and skills. Between 2010 and 2015, the Center had four staff who completed their Bachelors degree, and eight staff completed their Master's degree. In addition, the Center organized several professional training courses (cultural behavior, research, interpretation, fire prevention, and English communication) and lectures about cultural places of worship, family, and lifestyle.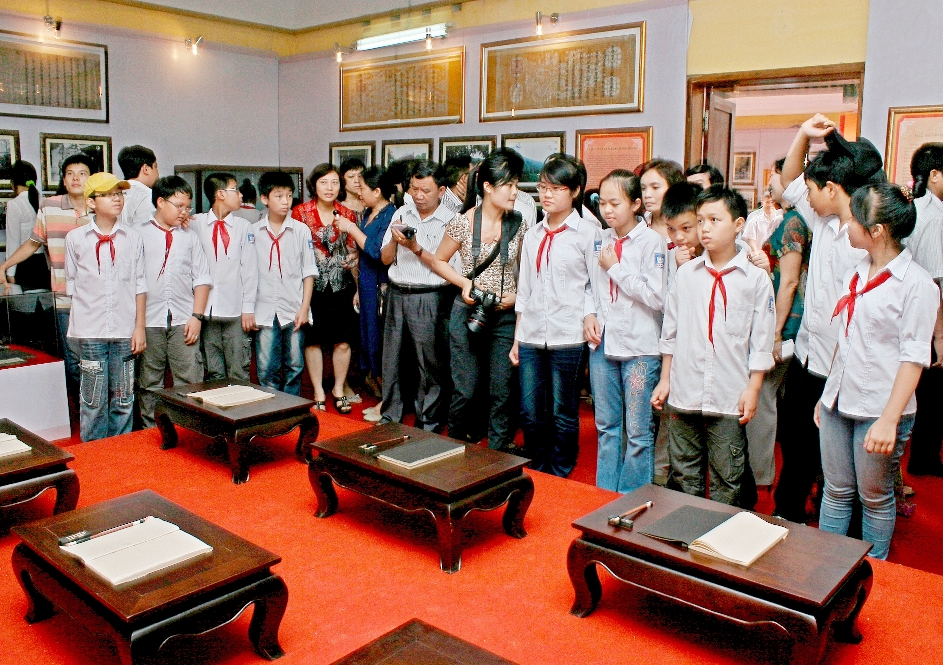 A part of exhibition set up by employees of Center
Self-learning is an indispensable factor. Many staff explore new ways of working effectively, and building a strong Center. As a result, many staff members have risen through the ranks and are taking management positions in the Center. The staff contributes significantly to the preservation and promotion of the value of Van Mieu - Quoc Tu Giam.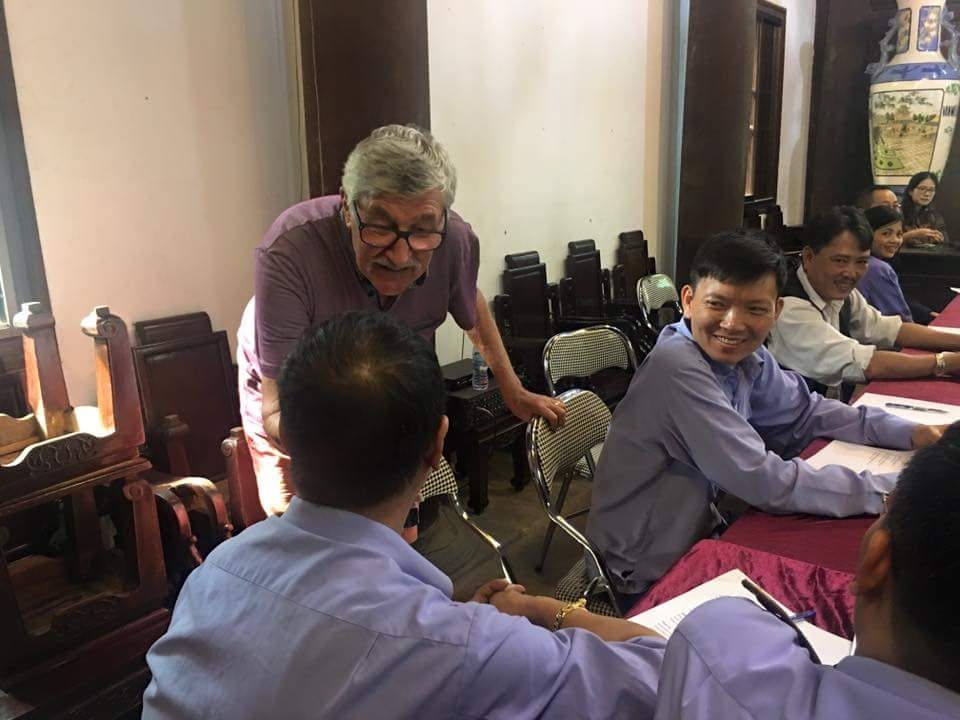 Foreign volunteer is teaching English to employees of Center
It is even more important that the Center focuses on staff training in order to best meet revisions of the Center's activities, and continue the task of preserving and promoting the value of sustainable monuments. The combination of on-the-job training and self-training is the best way to build a team of highly qualified, professional staff in Van Mieu - Quoc Tu Giam.
Writer: Nguyen Quoc Thanh