Van Mieu – Quoc Tu Giam is recognized as a special national relic in Hanoi, Vietnam. Van Mieu was founded in 1070 and is dedicated to the great men of the world and their contributions; Confucius among them. Quoc Tu Giam was founded in 1076 as the royal school to train royal children and sons of mandarins. At the end of the 15th century, Quoc Tu Giam changed its name to Thai Hoc. Thai Hoc was designated as the first national university to train the talents throughout the country.
Throughout its history, Van Mieu – Quoc Tu Giam experienced periods of neglect resulting in damage to the pavilion of stone stele, and Kim Chau island in Van lake. On April 25, 1988 the Center of Scientific and Cultural Activities, part of Department of Culture and Tourism, was founded by People's Committee to organize local tours, and traditional performances to express gratitude toward the great men and to spread educational tradition. The Center is made up of four departments including: education and communication, general administration, research and landscape. Many buildings were restored including: Van Mieu Portico, Khue Van Cac (Khue pavilion), Dai Trung Gate, Dai Thanh Gate, Hall of ceremony, and High Sanctuary. In addition, several buildings were built to enhance the landmark, such as pavilions of stone stele and Thai Hoc courtyard. In 1999, Van Mieu – Quoc Tu Giam celebrated the 1000 year anniversary of the founding of Thang Long (former name of Hanoi). That same year, the final section was renovated and provided space for staff offices, cultural performances, science meetings and traditional activities.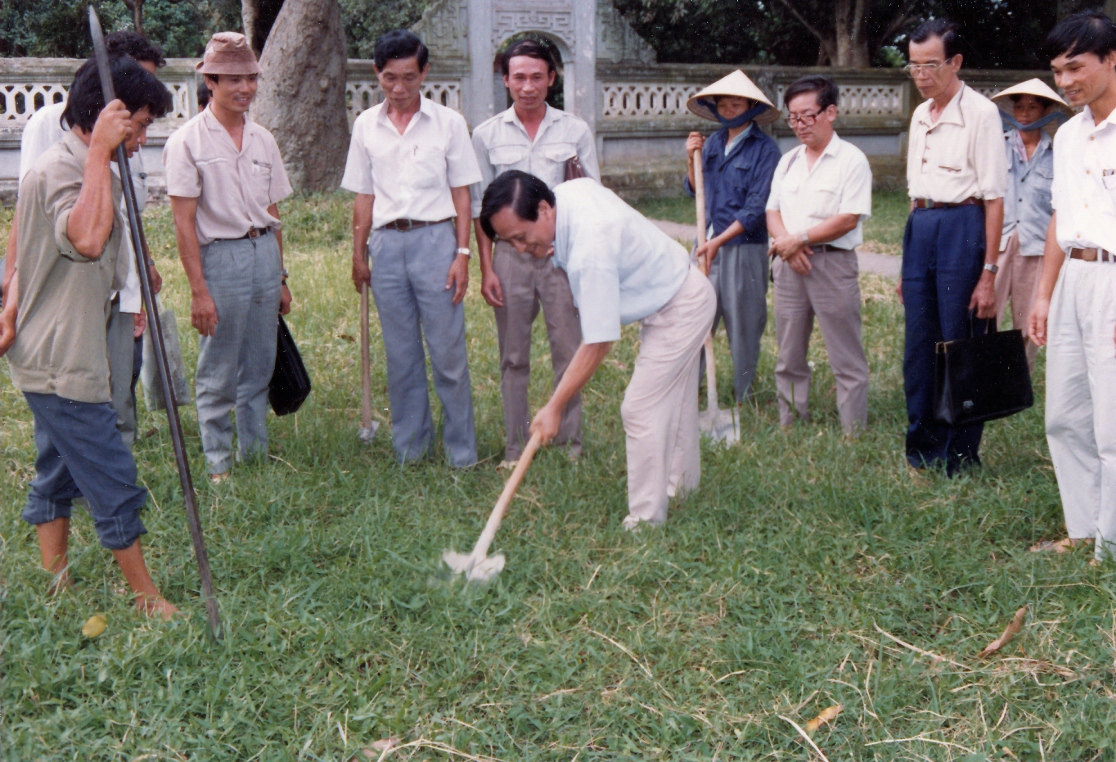 The groundbreaking ceremony to restore Van Mieu – Quoc Tu Giam in 1991
In addition to structural enhancements, the management of the landmark has improved by offering professional training for all employees of the center . Van Mieu-Quoc Tu Giam has worked in cooperation with local temples dedicated to Confucius and local scholars throughout the country to organize exhibitions, meetings and exchange skills and experiences.
Since its founding 30 years ago, Van Mieu – Quoc Tu Giam has promoted cultural heritage preservation through a variety of activities including: Calligraphy festivals, educational programs and heritage activities . In the near future, Van Mieu – Quoc Tu Giam plans to diversify cultural activities, develop cooperative relationships with domestic and foreign organizations to develop social activities and the value of the site, and use the results of scientific research activities in actual operation.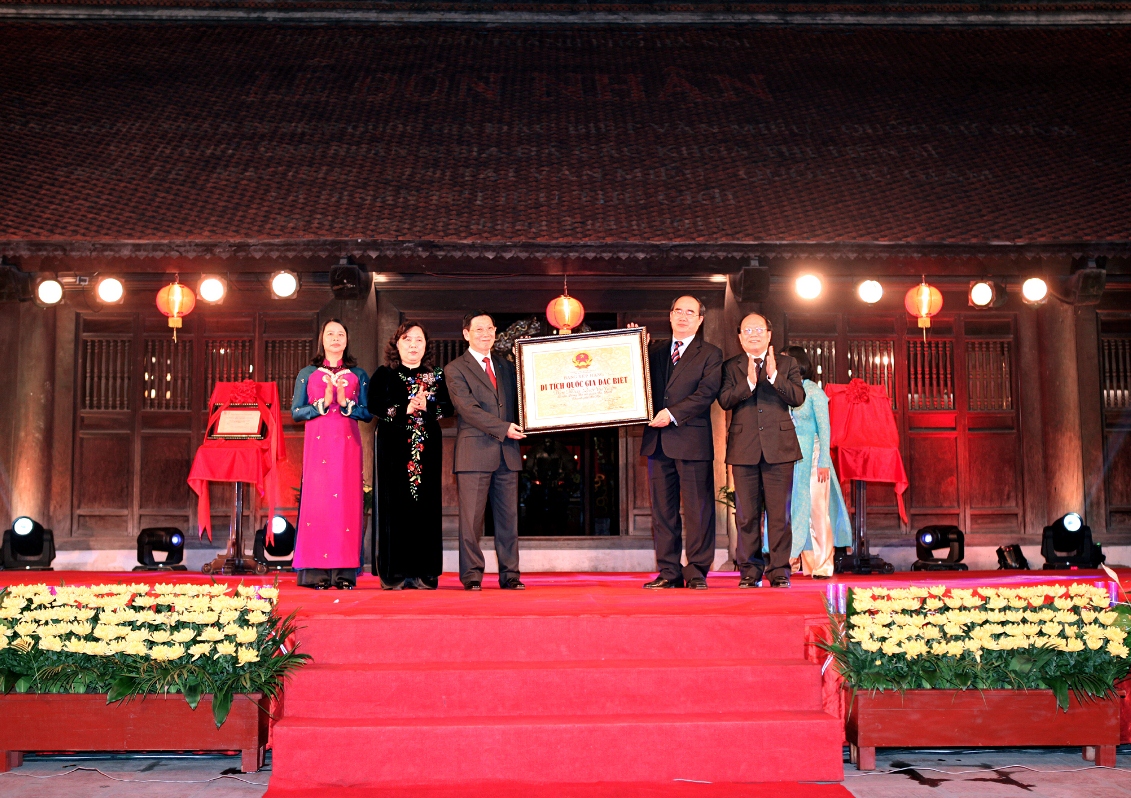 Receiving the certificate of The Center of Scientific and Cultural Activities in February, 2013
The Center is proud of the role it has played in the last 30 years in building and developing the landmark as a prominent site in Hanoi. The combination of creative employees and craftsman has achieved the goal of preserving a cultural heritage landmark and promoting the educational traditions and culture of Vietnam.
Writer: Le Xuan Kieu
Translator: Bich Phuong