THE SHOOL-LEVEL PRELIM "COMPOSING WORKS ON TEACHER CHU VĂN AN"
The school-level prelim "Composing works on teachers Chu Văn An" was effectively held in many schools in Hanoi and some provinces of Vietnam. This is a good opportunity for students and teachers to show their creativity and to maintain the tradition of following the outstanding example of Chu Văn An.
The contest has received a lot of attention from schools in Hanoi and neighboring provinces. The organization Board has received many works, which fall in different catagories, including: drawing, picture stories, poems, drama, storytelling, cartoons, models, lanterns, sculptures ...
Since mid-October, a grading of students' works has been organized at schools. The grading has been conducted seriously and effectively so that the best works can be selected which will be sent to the contest organizers for the Final Round. The Board of examiners includes principals, deputy principals, teachers of literature, history, art, music..
Apart from the prelim held at schools, at the Văn Miếu-Quốc Tử Giám, the Center for Scientific and Cultural Activities Văn Miếu-Quốc Tử Giám also organizes a prelim which is reserved for other students or members from drawing clubs.
This contest is a meaningful event that helps to encourage students to be more active in their studies, and to gain more knowledge about history and culture. At the same time, students also have an opportunity to show their creativity.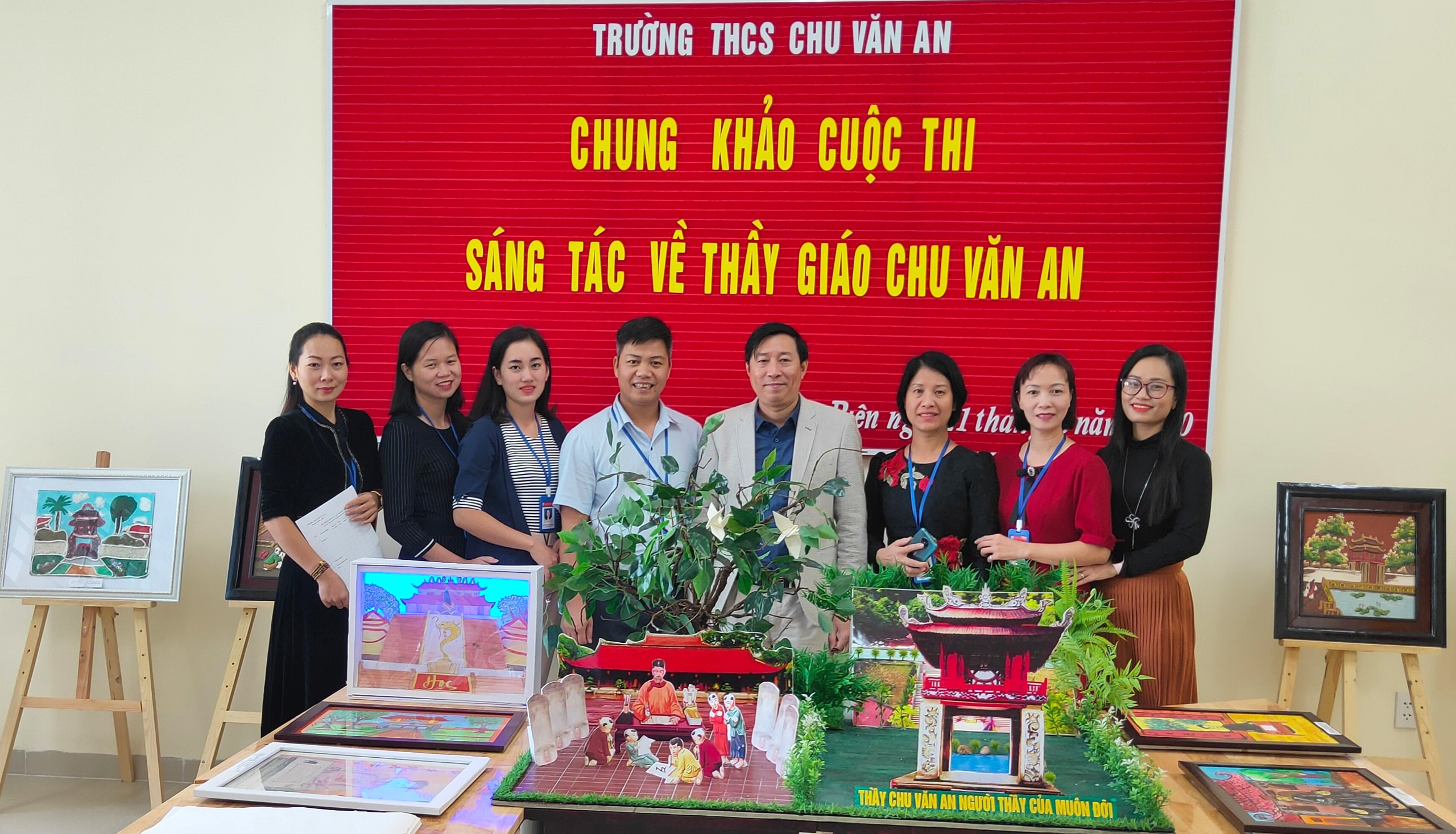 Examiners of Chu Văn An Secondary school, Long Biên district, Hà Nội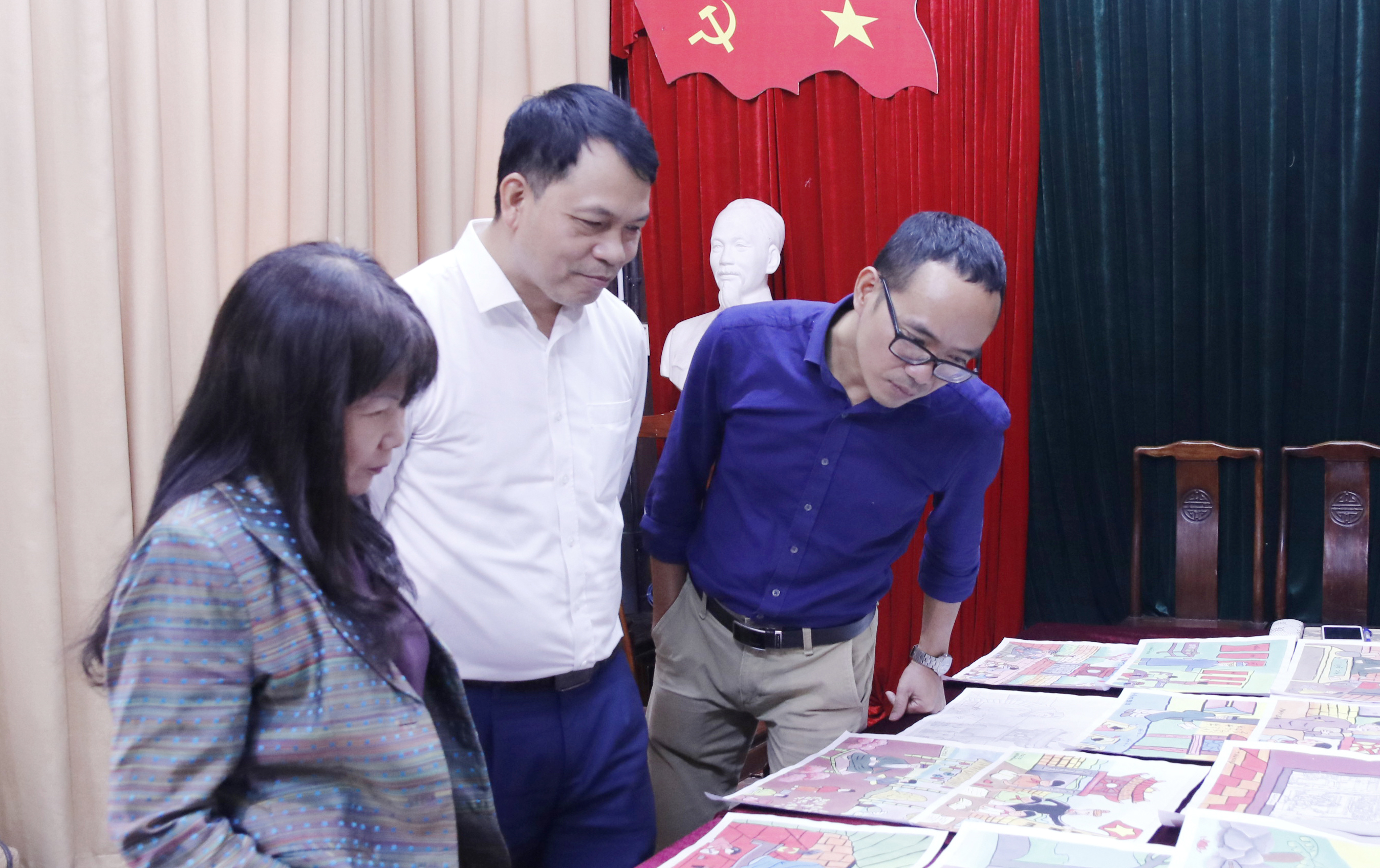 Examiners of The Center for Scientific and Cultural Activities Văn Miếu – Quốc Tử Giám
CT